We have the expertise you need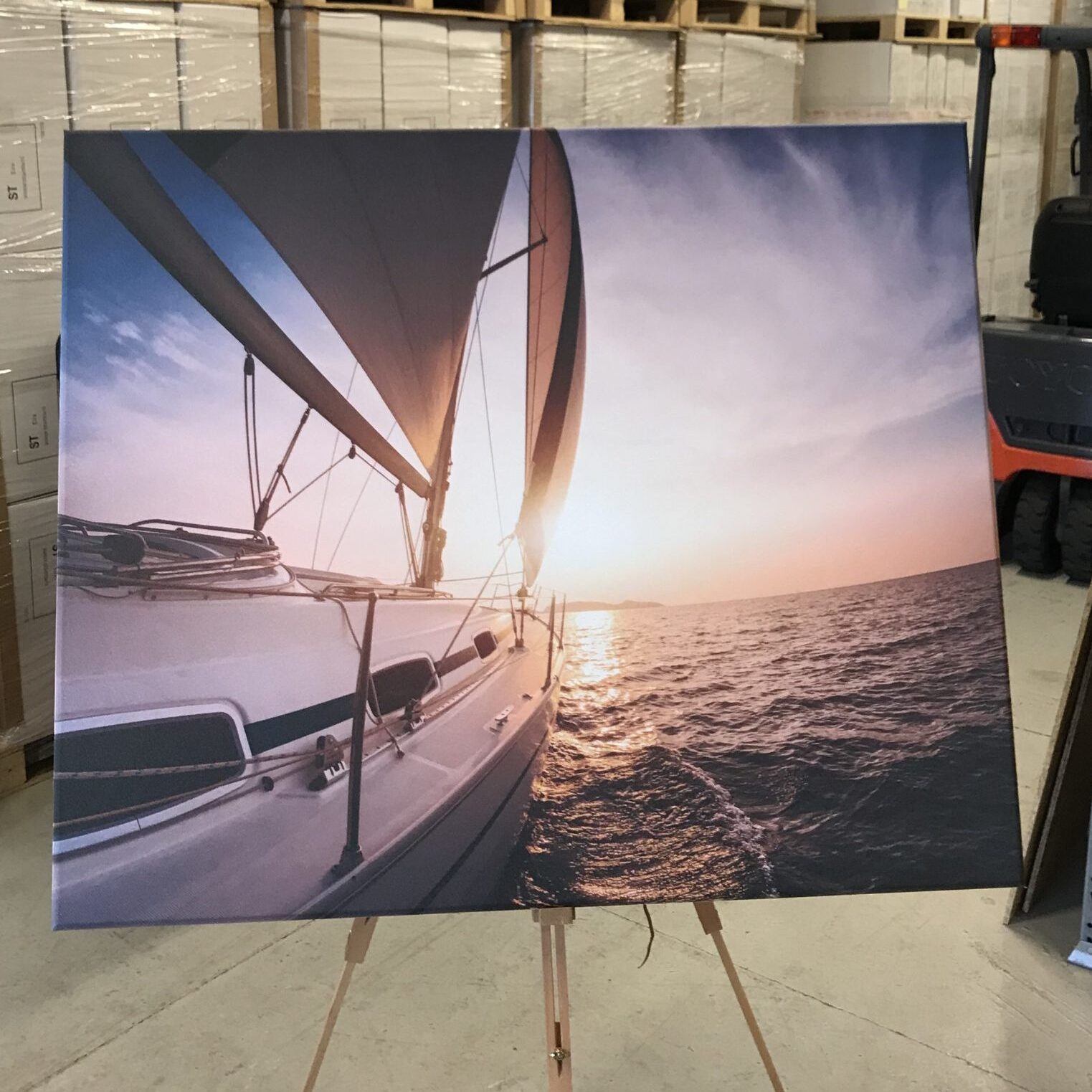 Tenk å få ditt favoritt motiv eller design på bilde samtidig som det er effektiv lyddemping.
På veggen, i trappeoppgangen, i taket, som skillevegg? Du bestemmer!
​Vi har utviklet lydabsorberende plater som egner seg spesielt for trykk og gir et eksklusivt og flott resultat. Samtidig som du får en effektiv lyddemping i rommet.
Lydplatene med tekstiloverflate tåler også litt røff behandling og kan monteres på utsatte steder.
Pris: 2500 kr. pr.m² eks. mva. / Kr 3125 inkl. mva.
Minstepris 2500 kr. pr. trykk. eks mva. / kr 3125 inkl. mva.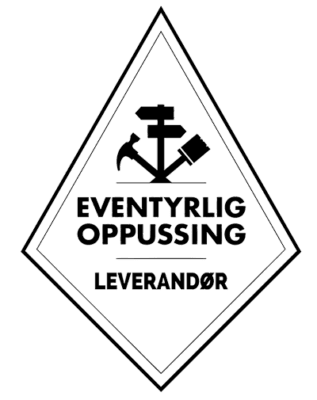 Used in Adventurous renovation
Frigg tekstiloverflate
Absorbenten finnes i to tykkelser. 25 mm og 40 mm. Absorbenten er slagfast og får en flott finish og matt trykk. Tekstilet er trukket rundt kantene og limt på baksiden, samt sveiset i kanter. Lang holdbarhet
Du kan trykke på alle våre hvite absorbenter. Trykk på mørke/svarte absorbenter krever to trykkprosesser og har høyere kostnad. Det er også mulig å få spesialprodusert egne størrelser av de ulike absorbentene. Det må da beregnes et tillegg i pris og lengre leveringstid.
Trenger du bilder til dekorative lydplater?
"Takk for enestående lyd-dempende bilder. Musikkrommet er ferdig, og tilbakemeldinger fra gjester tilsier at det ble en suksess"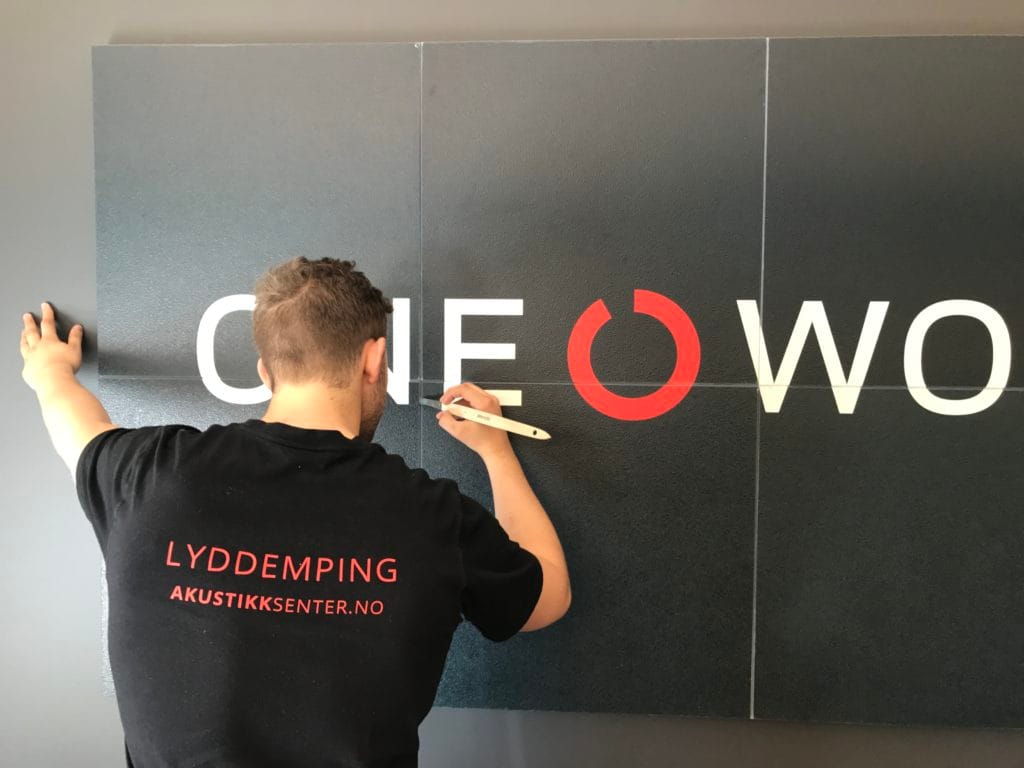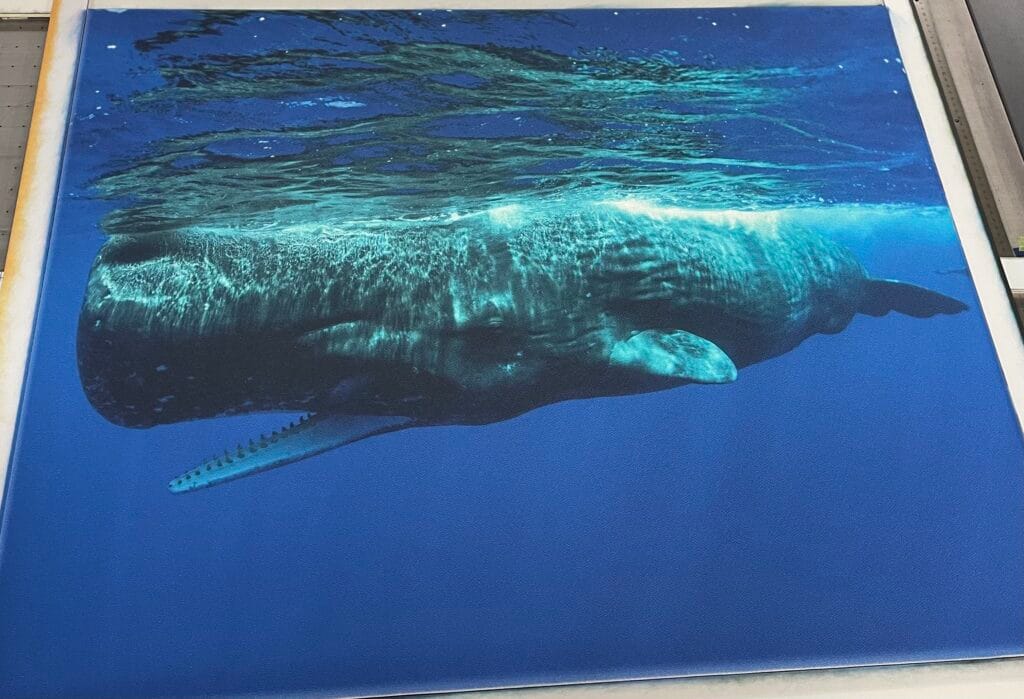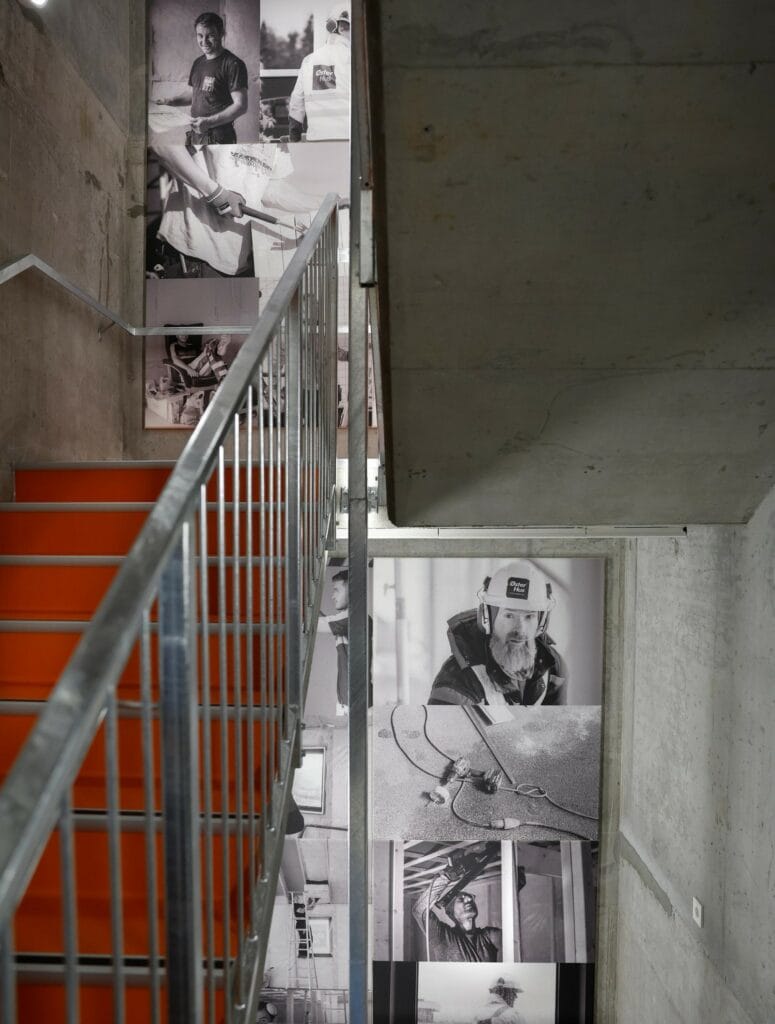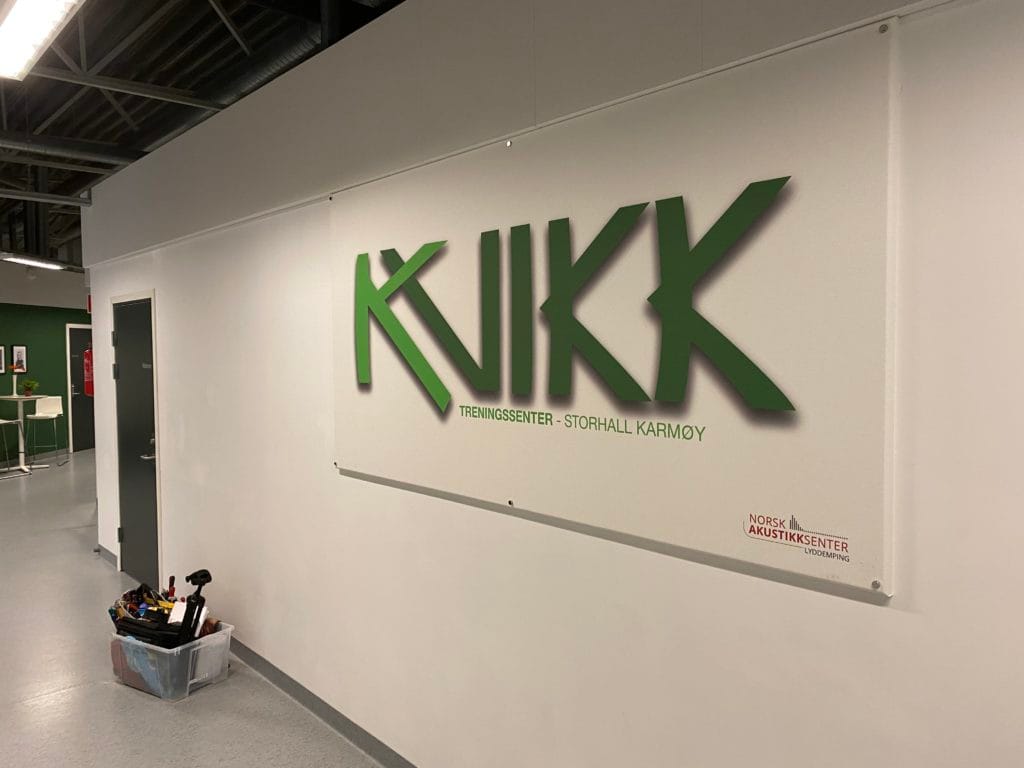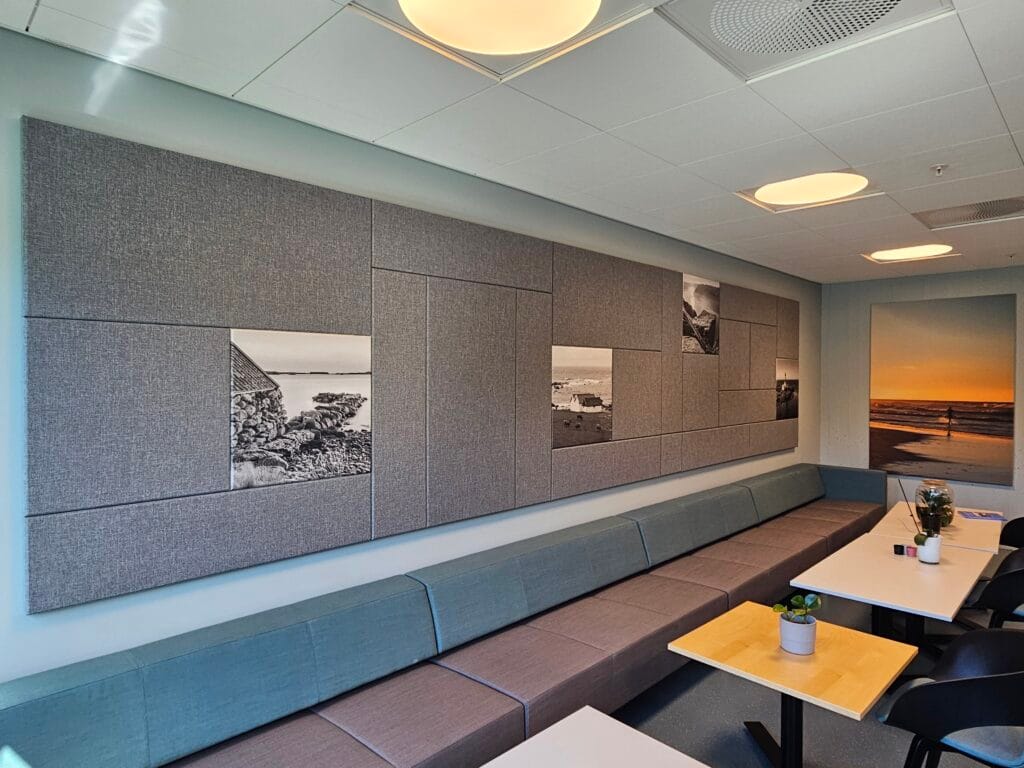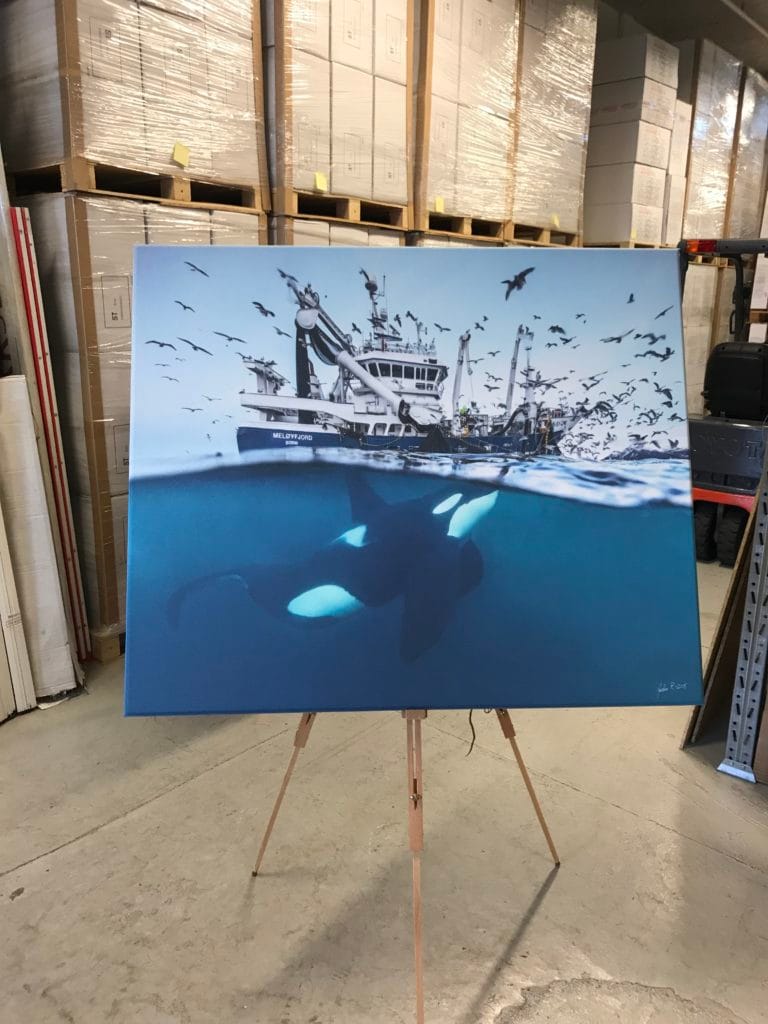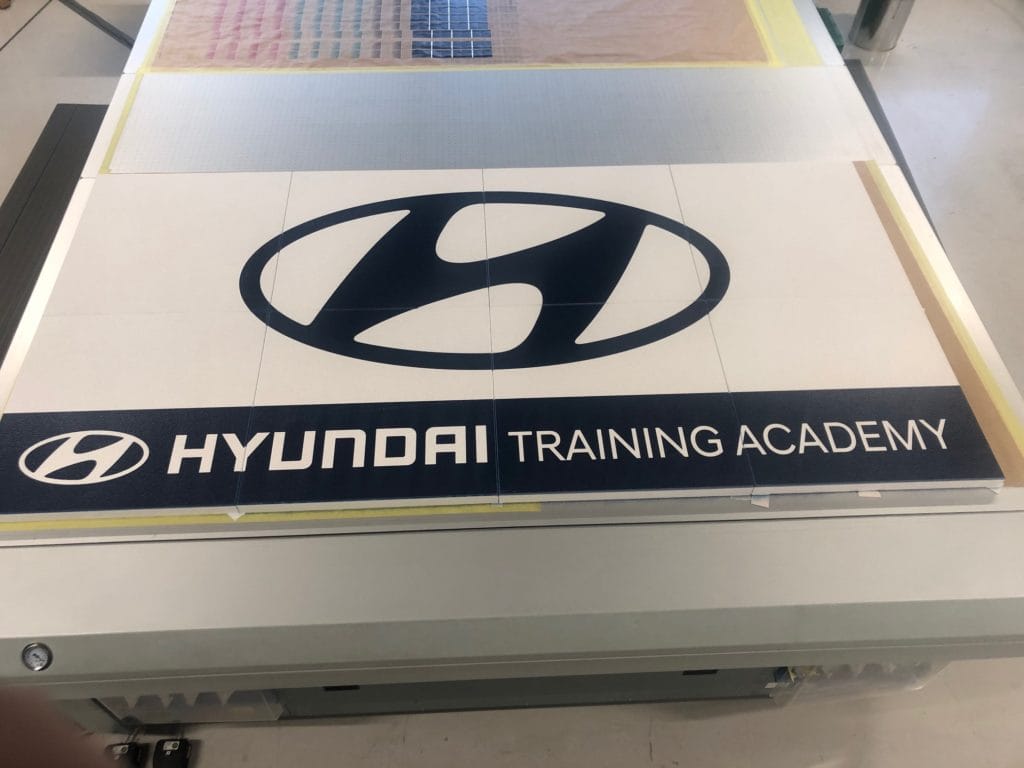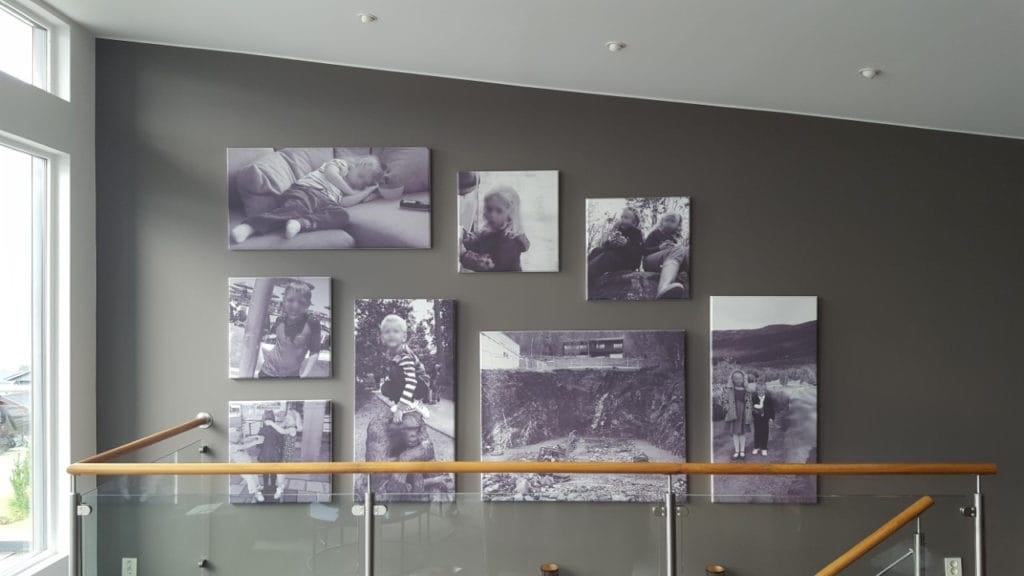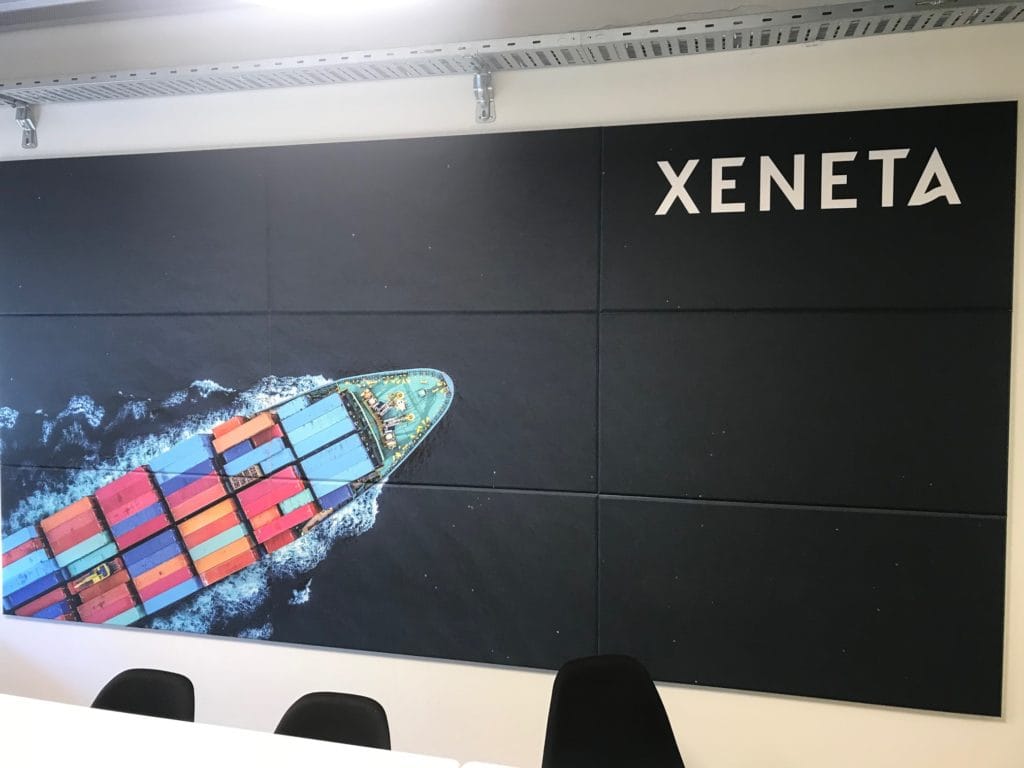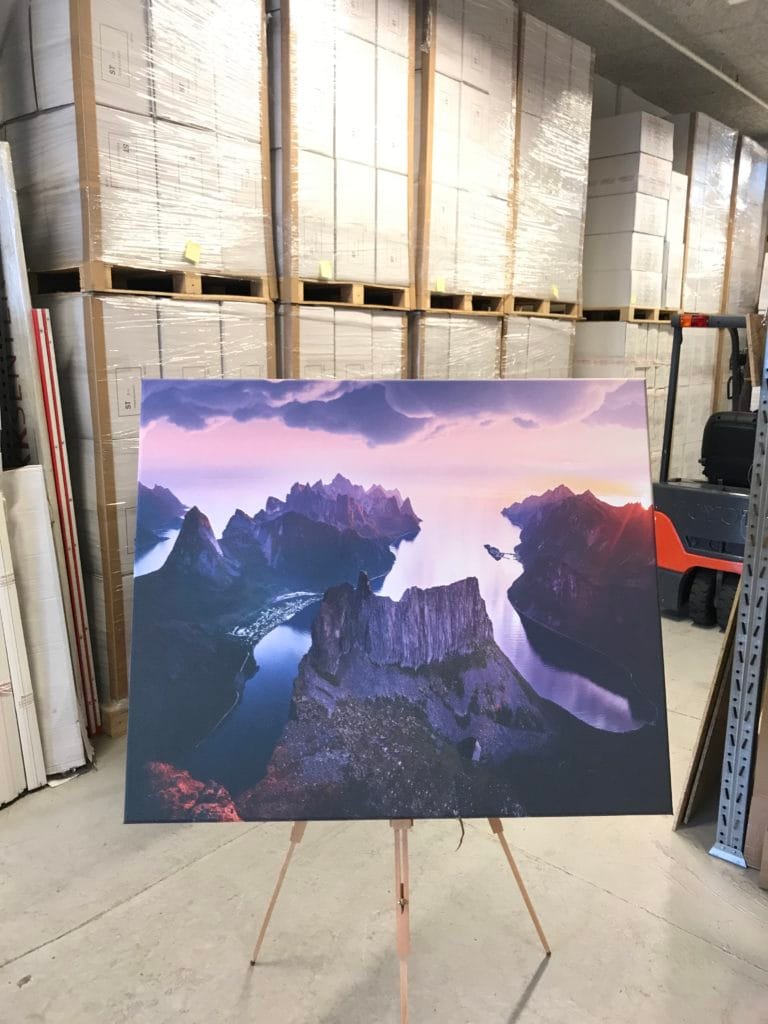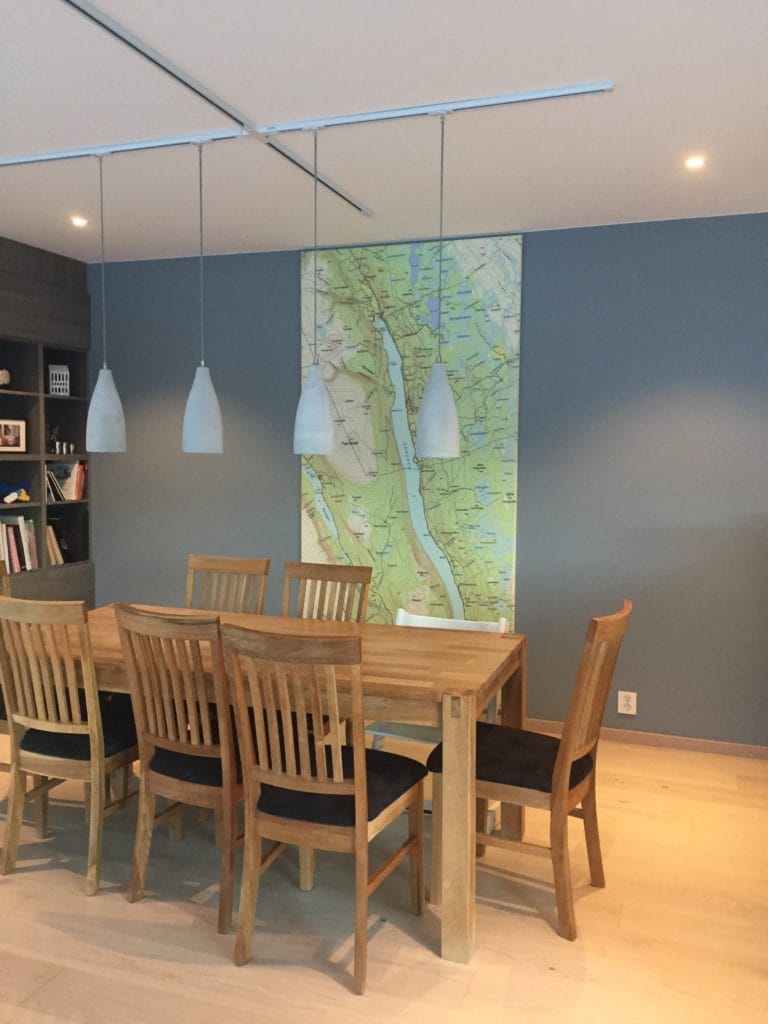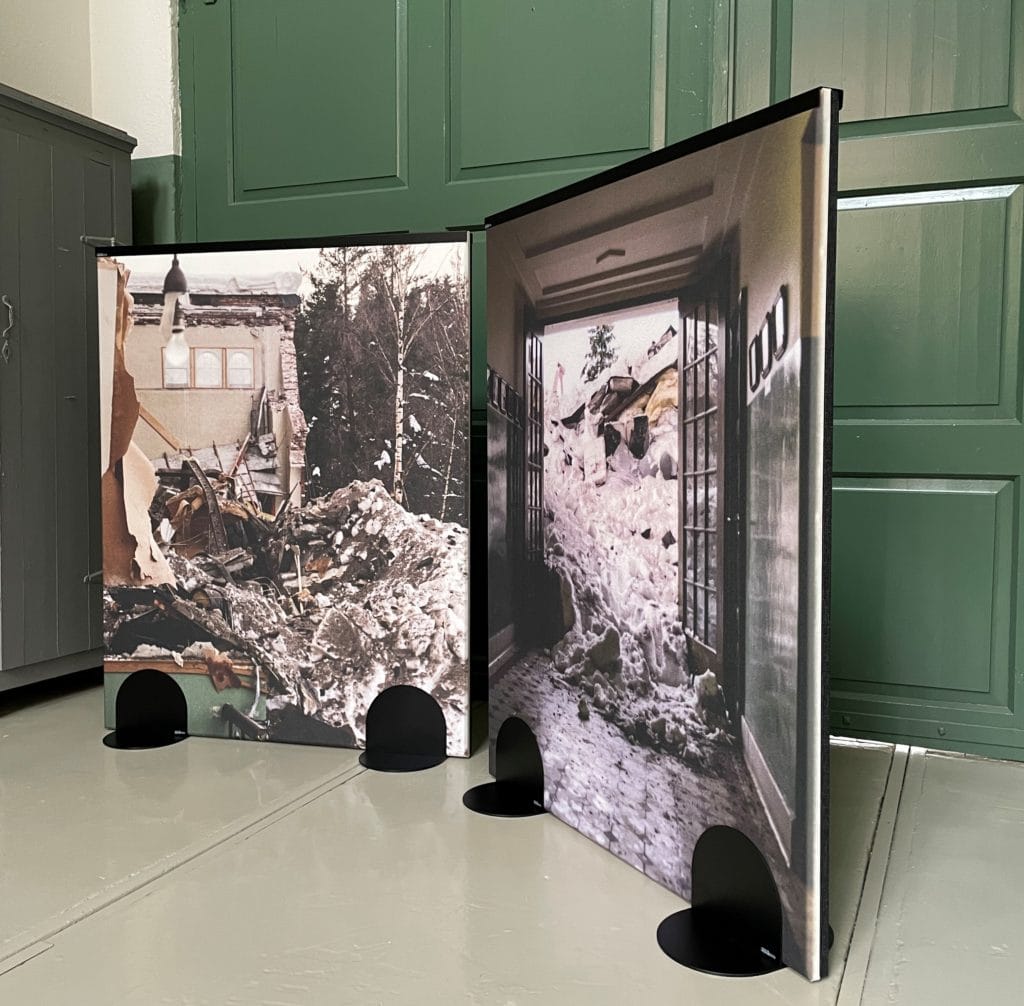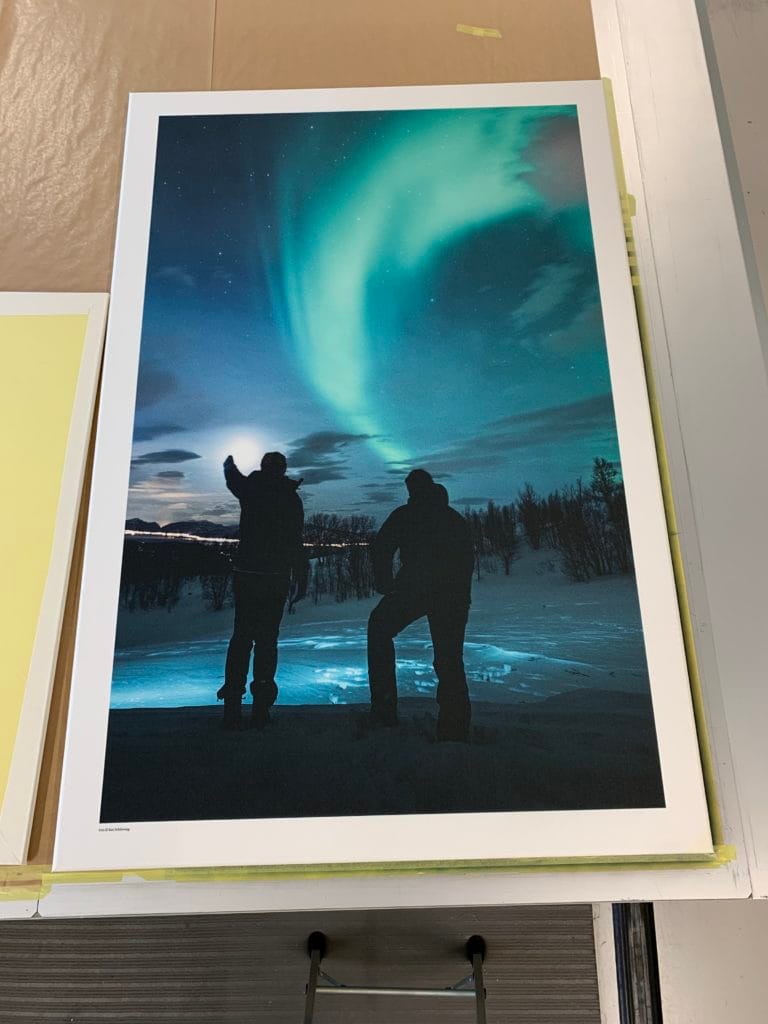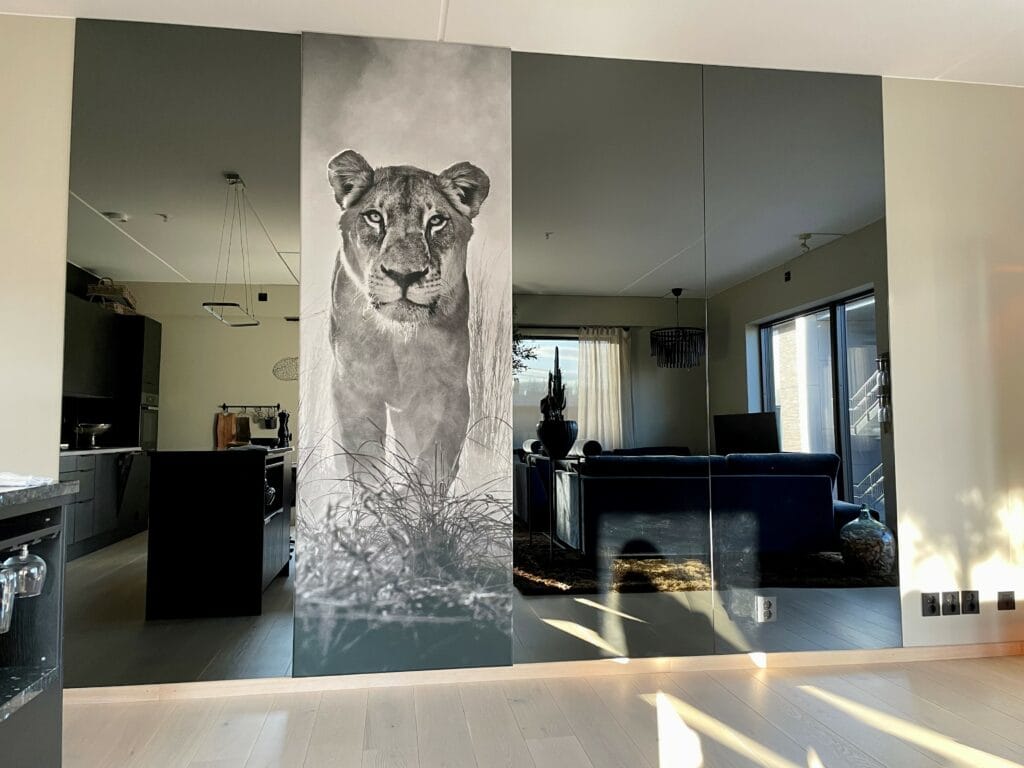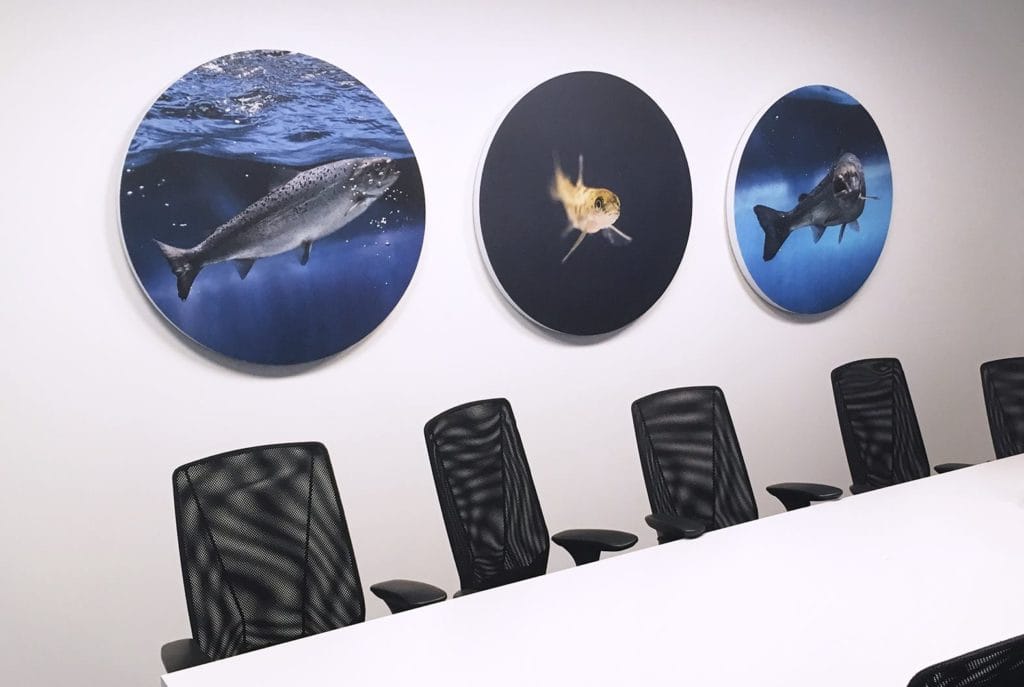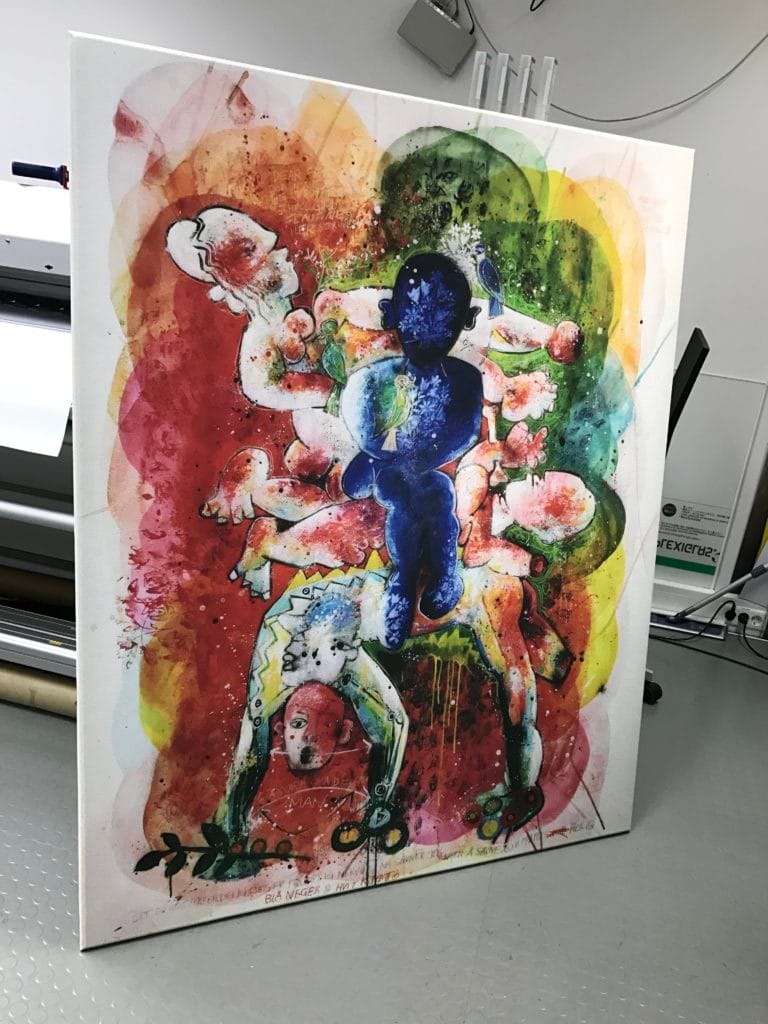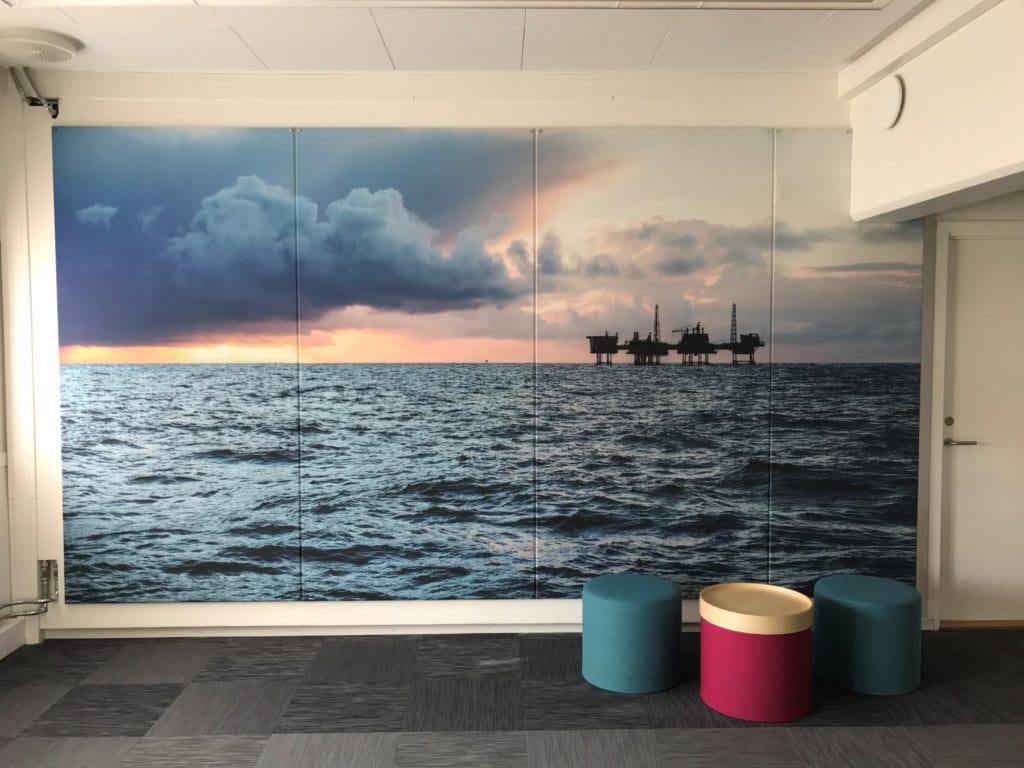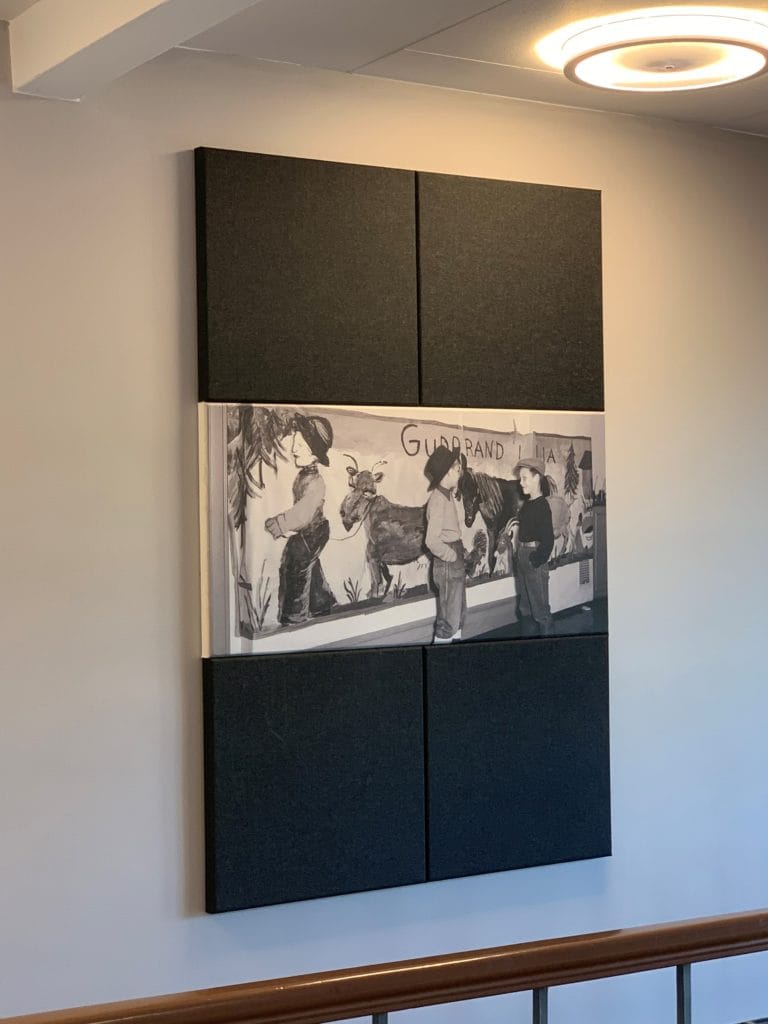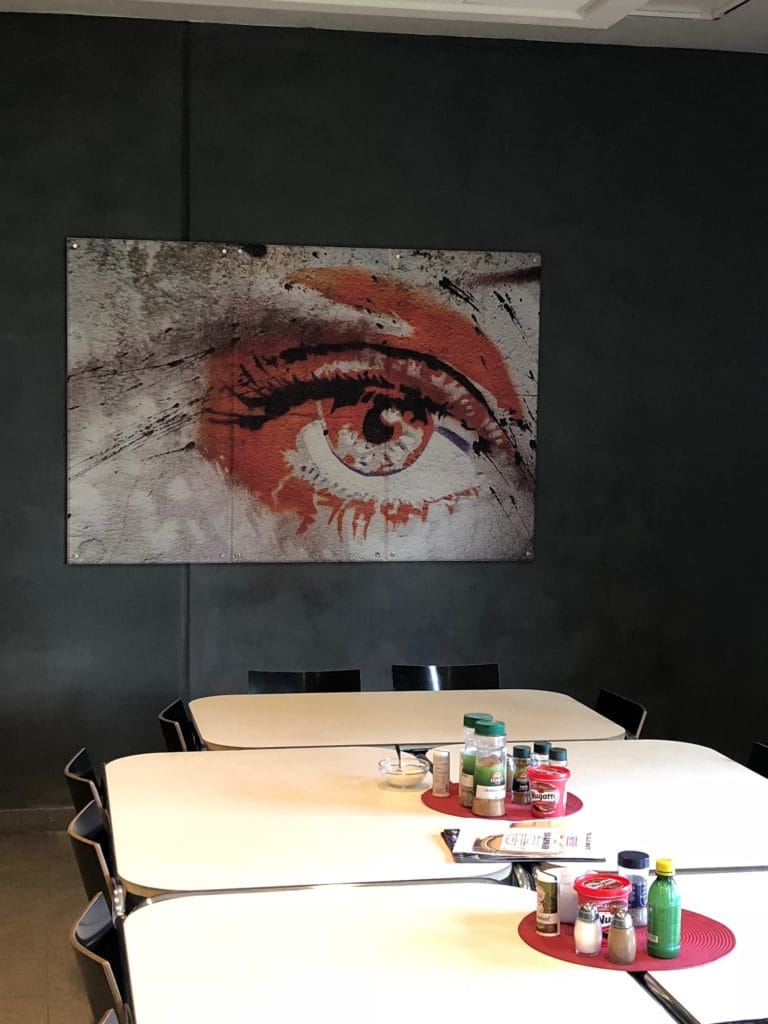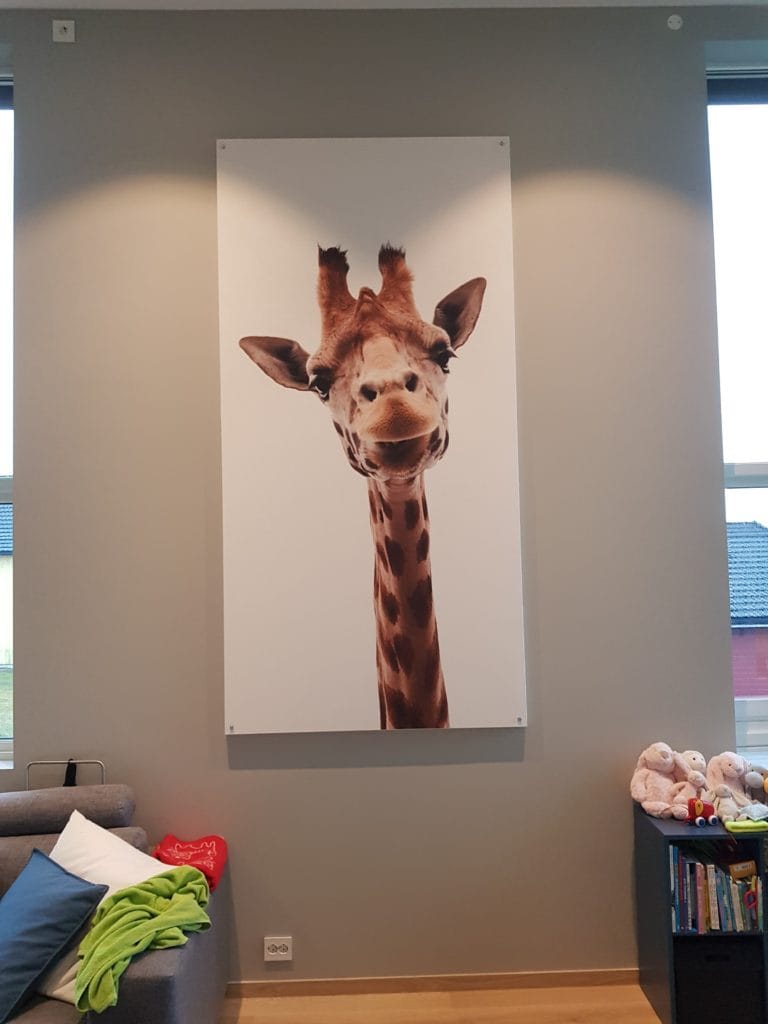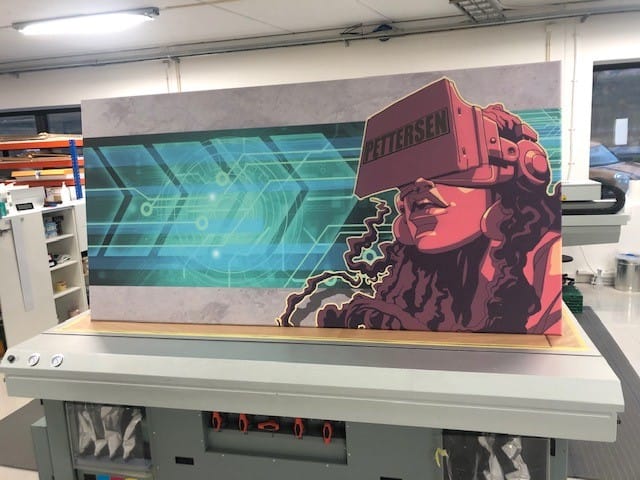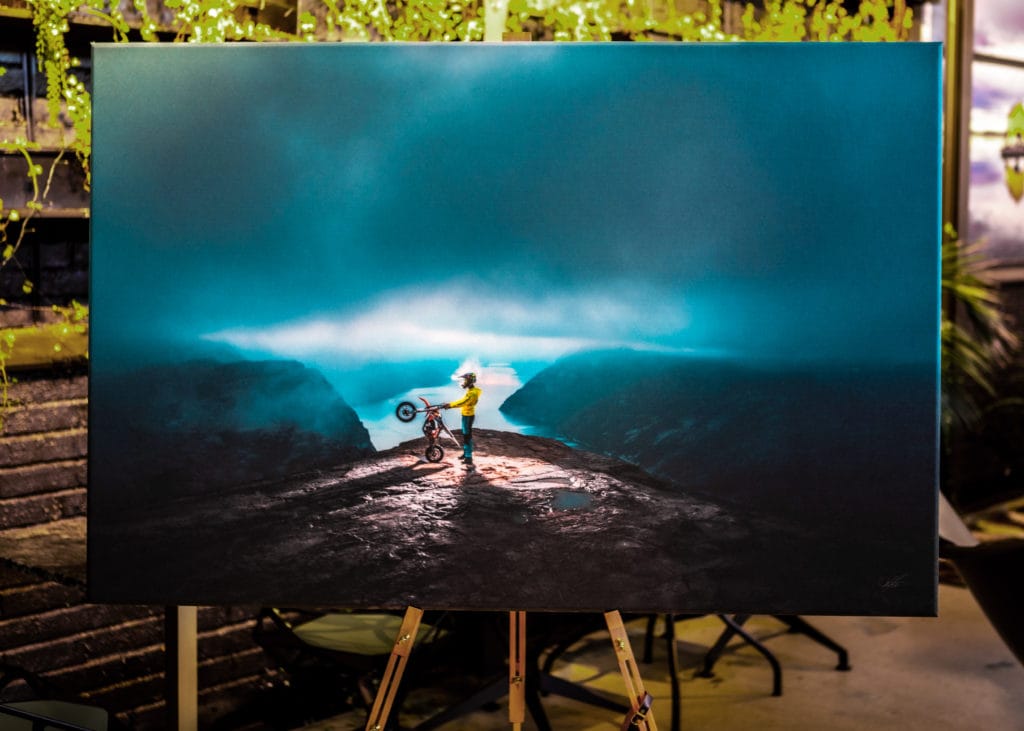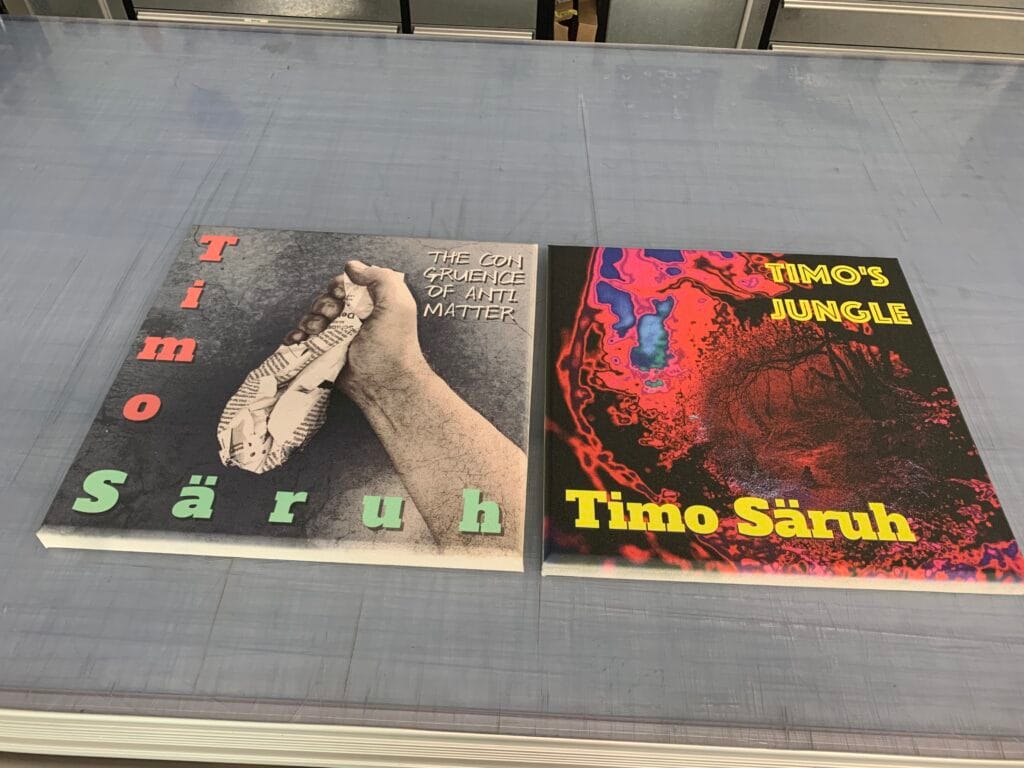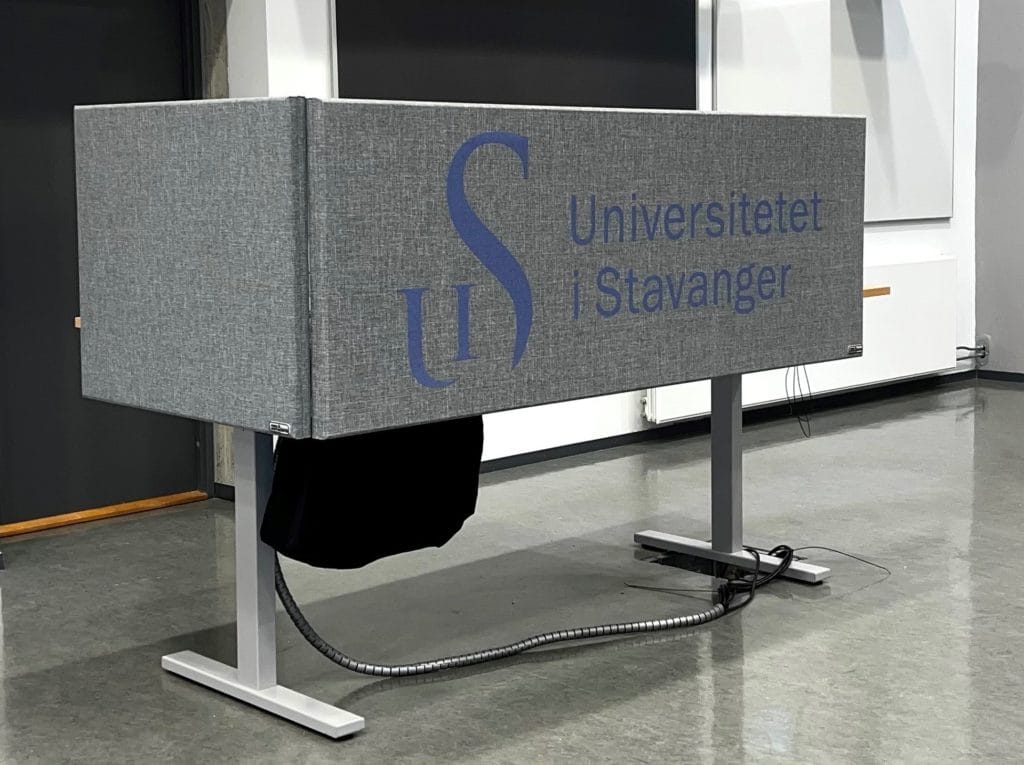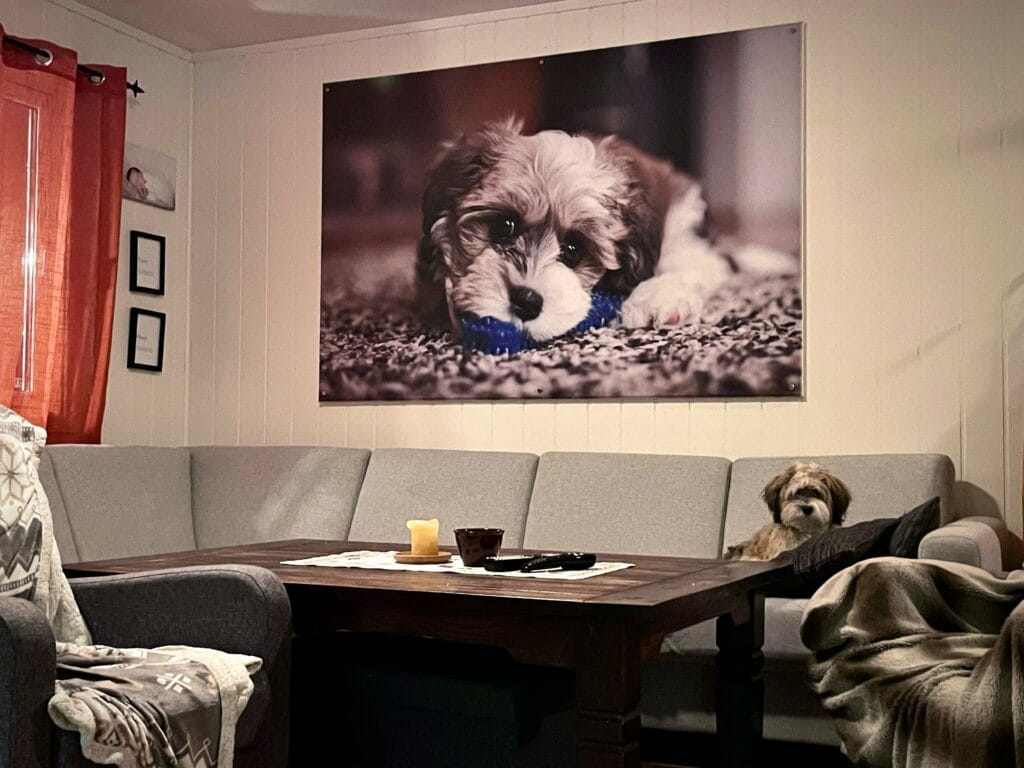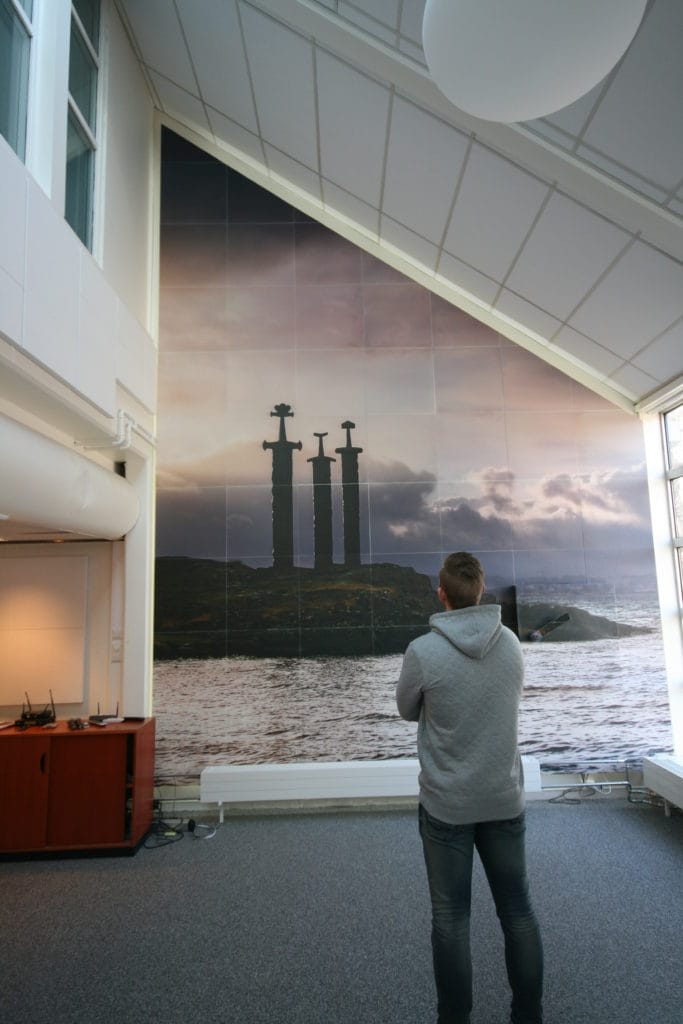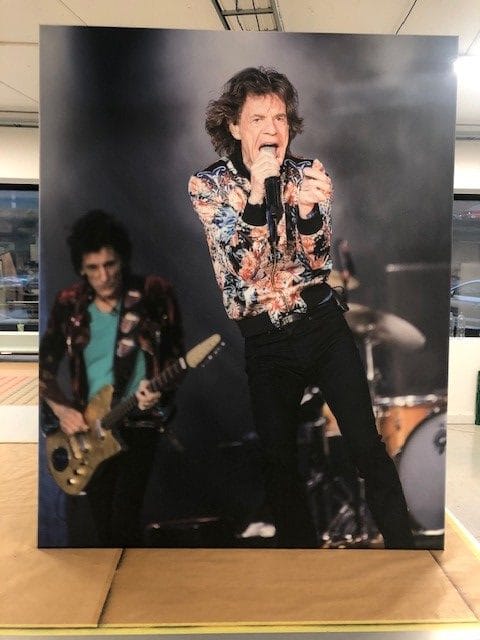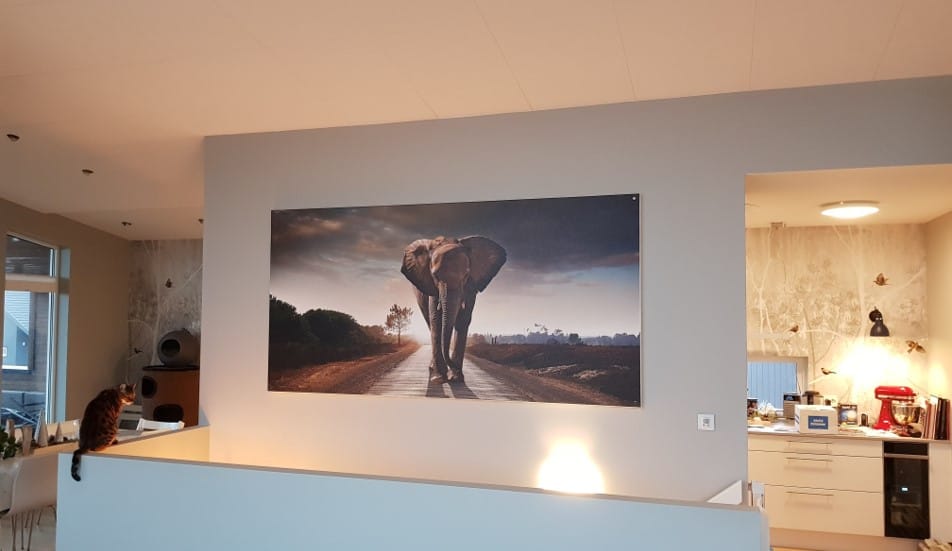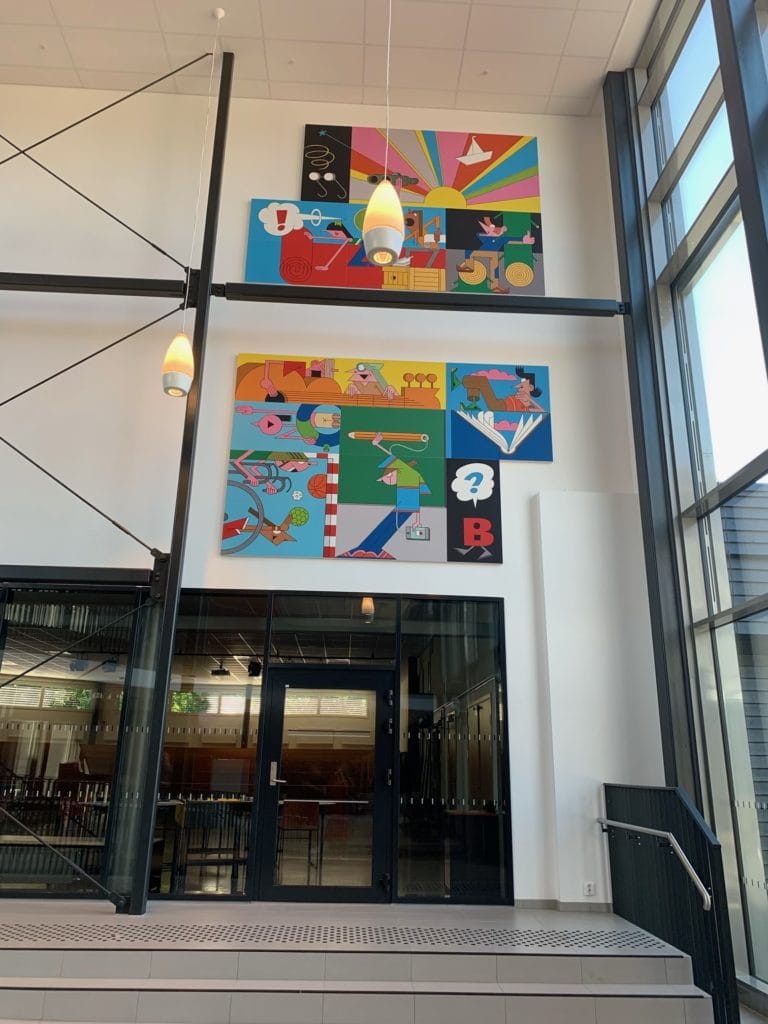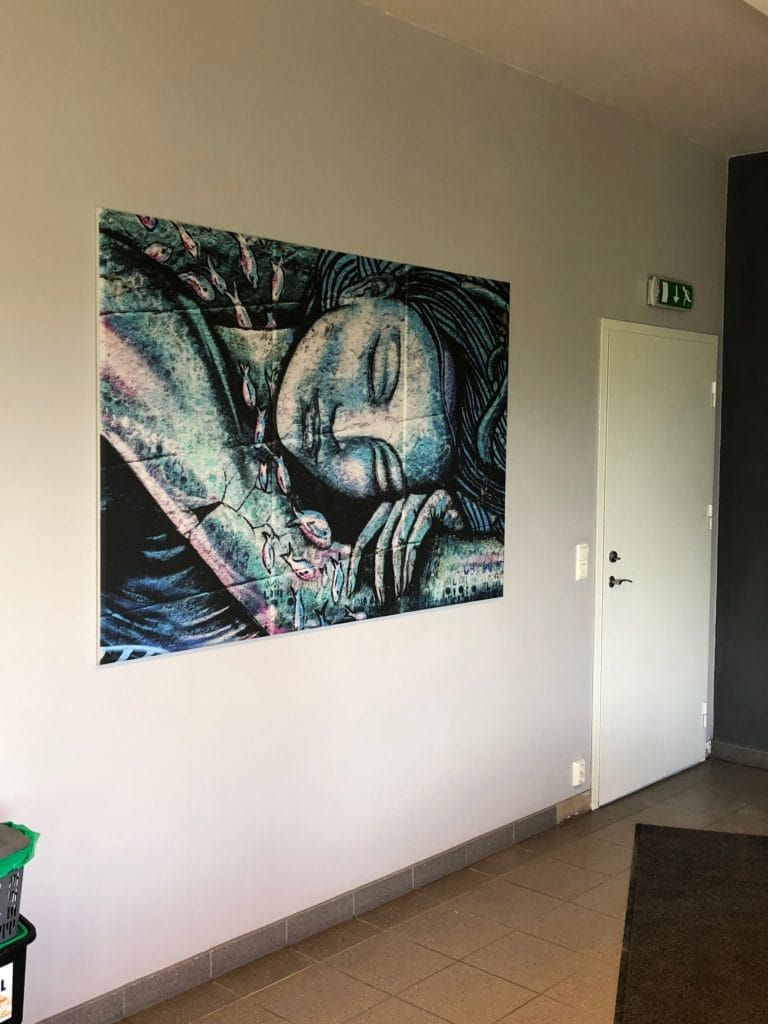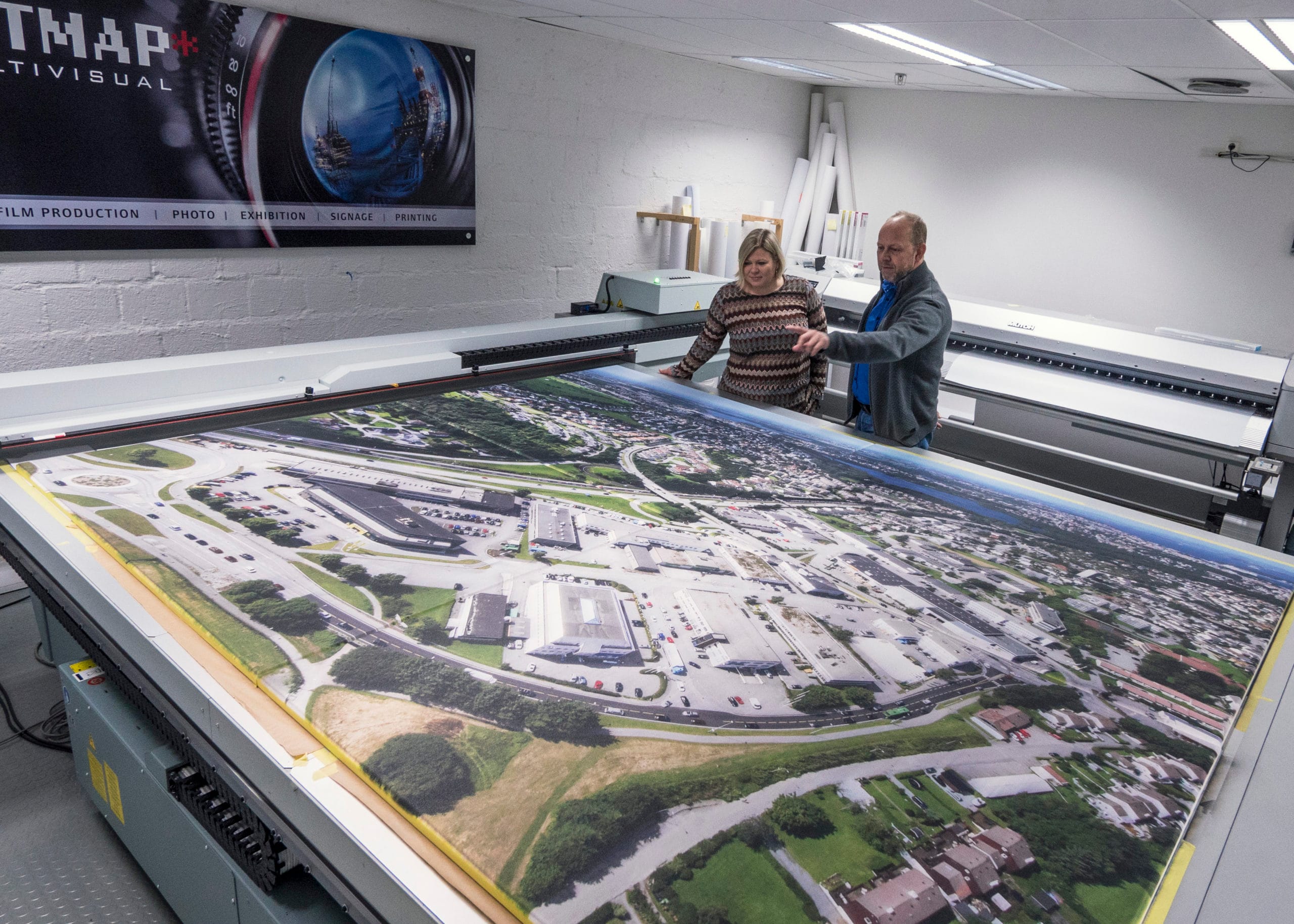 Specialist center for sound control
We are Norway's only specialist center for sound control that has developed a system for measuring and mapping, calculating how much you need, through to a completed and control-measured solution.
All our calculations and measurements are based on the standard NS8175:2019 - Sound in buildings and NS8178:2014 (music and rehearsal rooms). Note that the standard from 2012 still applies according to the building regulations, TEK 17. Soundproofing products recommended will be in accordance with CE 13964:2014 or equivalent.
We can help you with all your acoustic solutions as we have our own production facilities. Get in touch and we'll find a solution for your specific needs.

We deliver throughout the Nordic region
Purchases over 10,000 in the online store give free shipping in Norway

We help corporate, public and private customers

Get in touch and we'll help you