Decorative and effective soundproofing of school staff rooms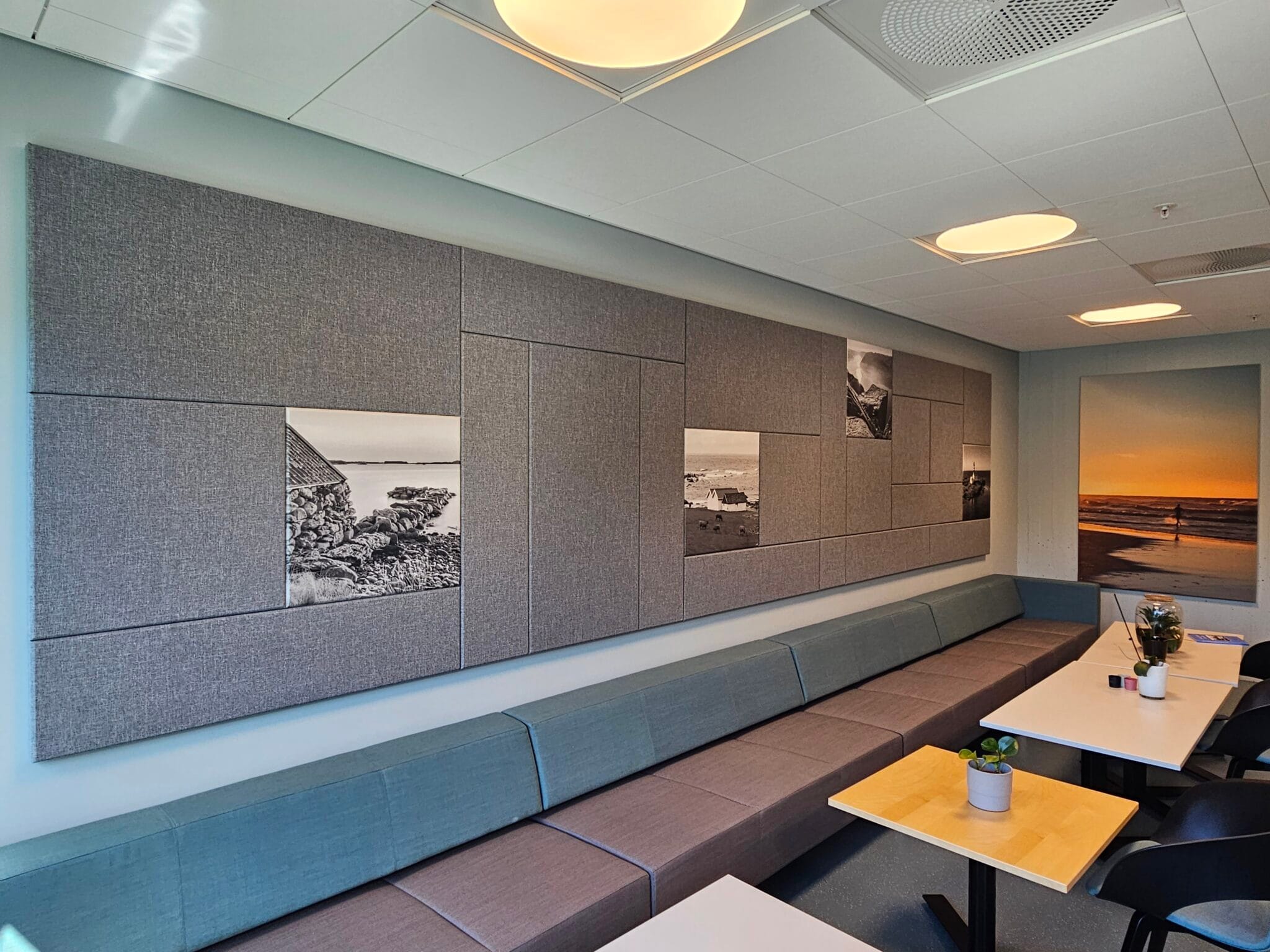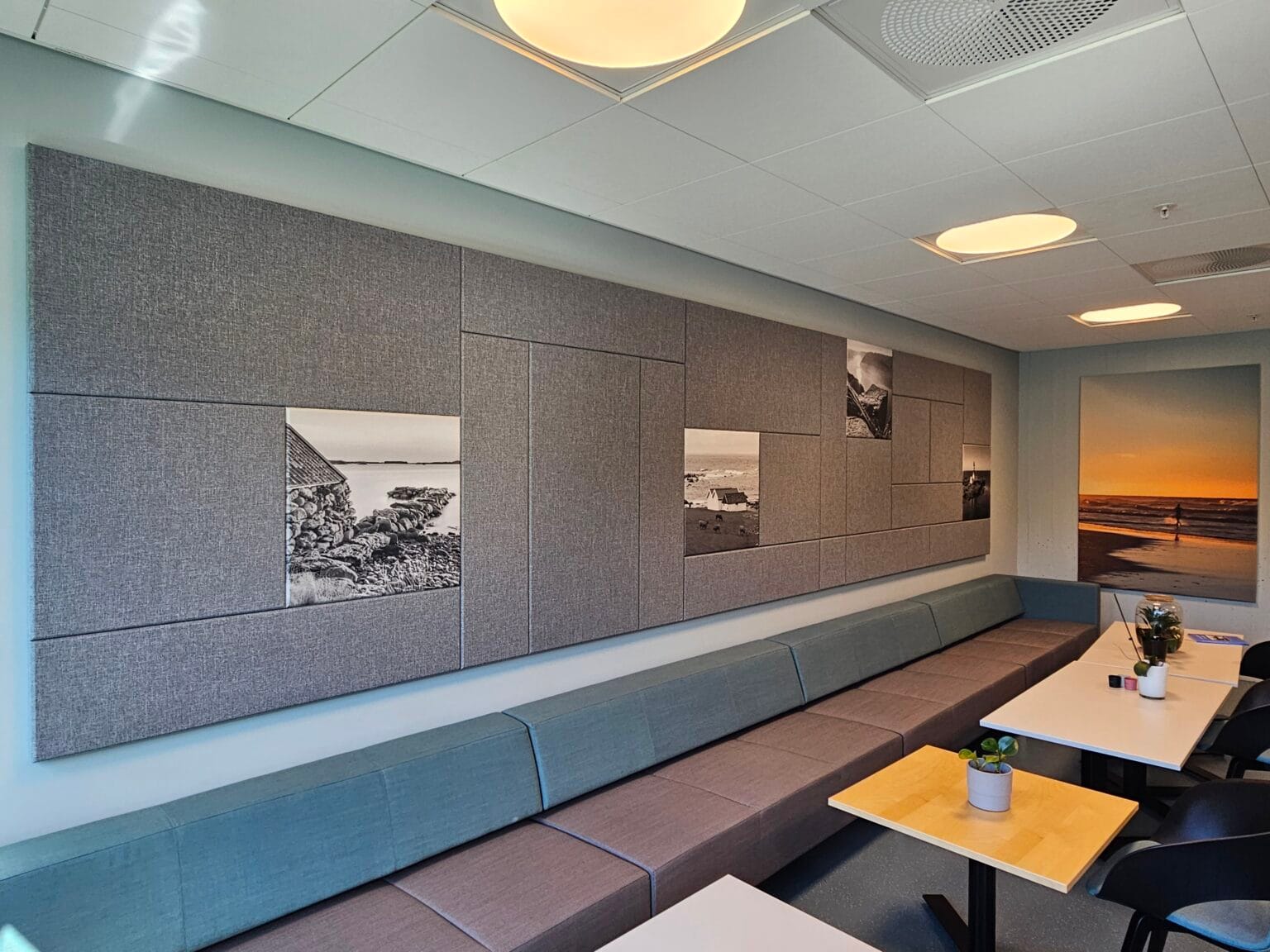 Gautesete skole i Stavanger kommune hadde et behov for å dempe støyen i sitt personalrom. Samtidig ønsket de å skape et inbydende rom med dekorative akustikkbilder av vakker Jærsk natur.
Løsning
For å oppnå dette ble det valgt å bruke Frigg tekstil absorbent, lydklasse A. Disse absorbentene ble strategisk plassert for å optimalisere lydabsorpsjonen. Den store Frigg 40 absorbenten ble også brukt som en praktisk oppslagstavle.
Resultat
Resultatet var en betydelig reduksjon av etterklangen i rommet. Lyden ble dempet, og atmosfæren i rommet ble forbedret med en behagelig ro. Samtidig tilførte dekorasjonen med flotte bilder fra Jæren rommet både funksjonelt og estetisk tiltalende.