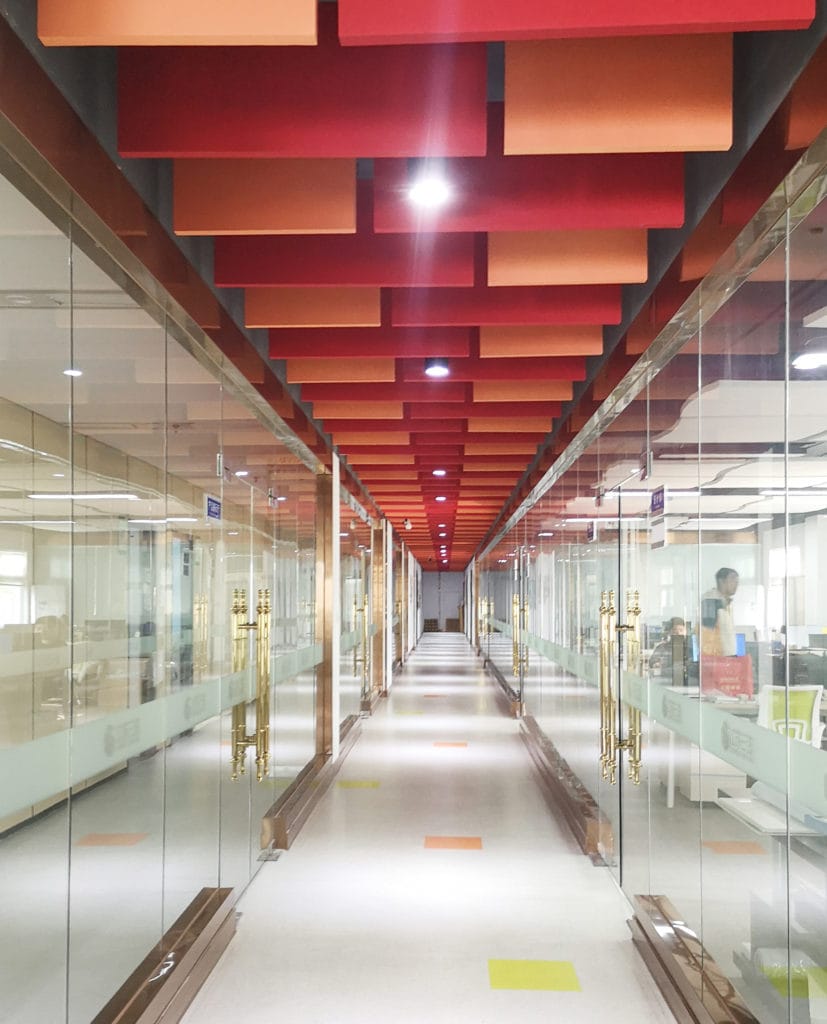 Do you have an idea for a cool absorbent? Need a special size, color, shape or textile? We have our own production and can deliver unique solutions.
For years, we have developed and manufactured products adapted to the Nordic market.
Our products are among the very best on the market and meet the most stringent environmental and performance requirements. Both absorbers, t-system and various smart fasteners. Through close collaboration with customers and partners, we develop and produce some of the best absorbers on the market. The absorbers are class A and adapted to the most stringent requirements for quality and finish. We have products for most types of buildings and sound challenges, and can supply special absorbers in custom sizes, designs and colors. We do not compromise on quality and delivery.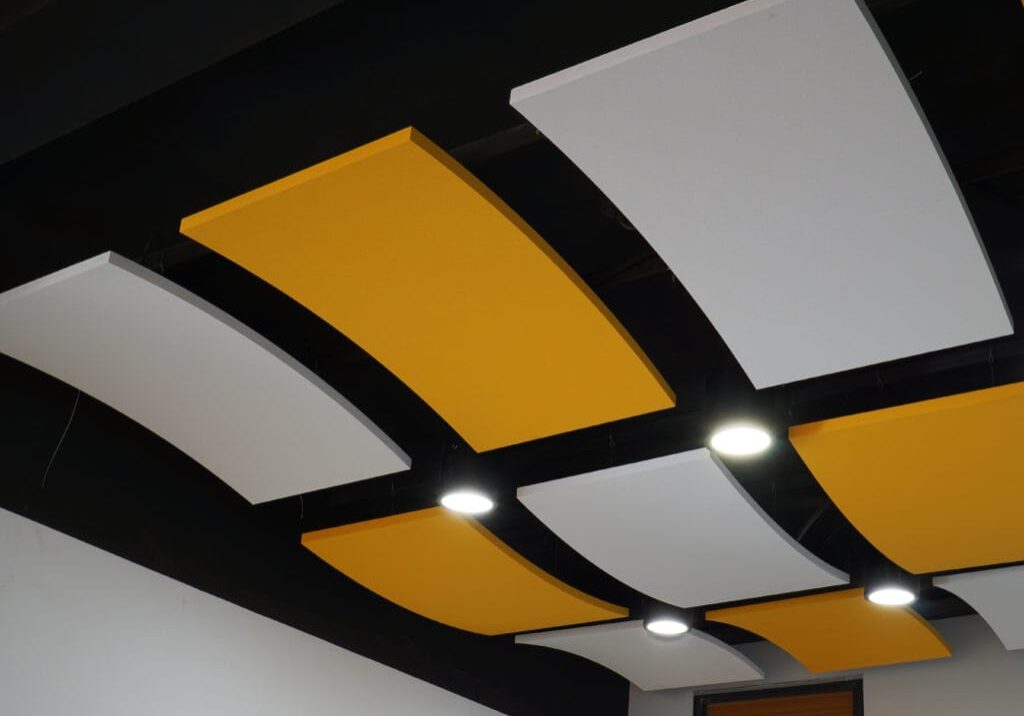 Optional color
Our foil absorbers; 15 and 40 mm for system ceilings or 40 mm for direct gluing, floats and baffles that hang freely can be produced in any NCS color.
Minimum order 100 m²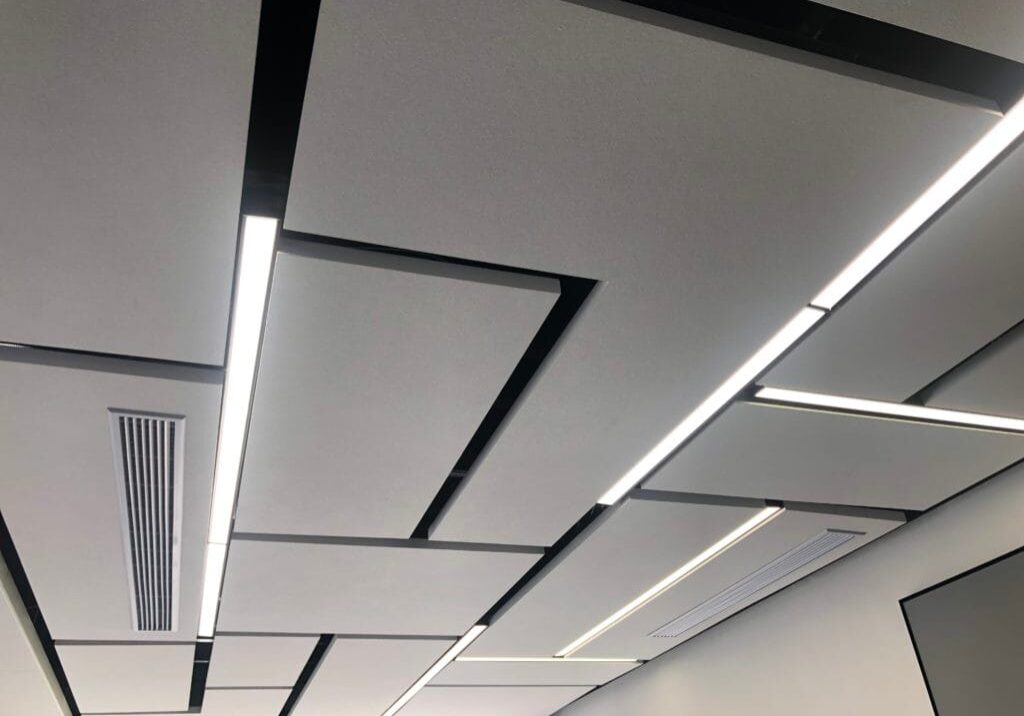 Size & shape
We can produce special sizes or a unique shape and solution according to your request. CNC machines and CAD software etc. enable us to produce unique shapes and solutions with class A soundproofing.
The maximum size of the absorbers is 1200x2700mm.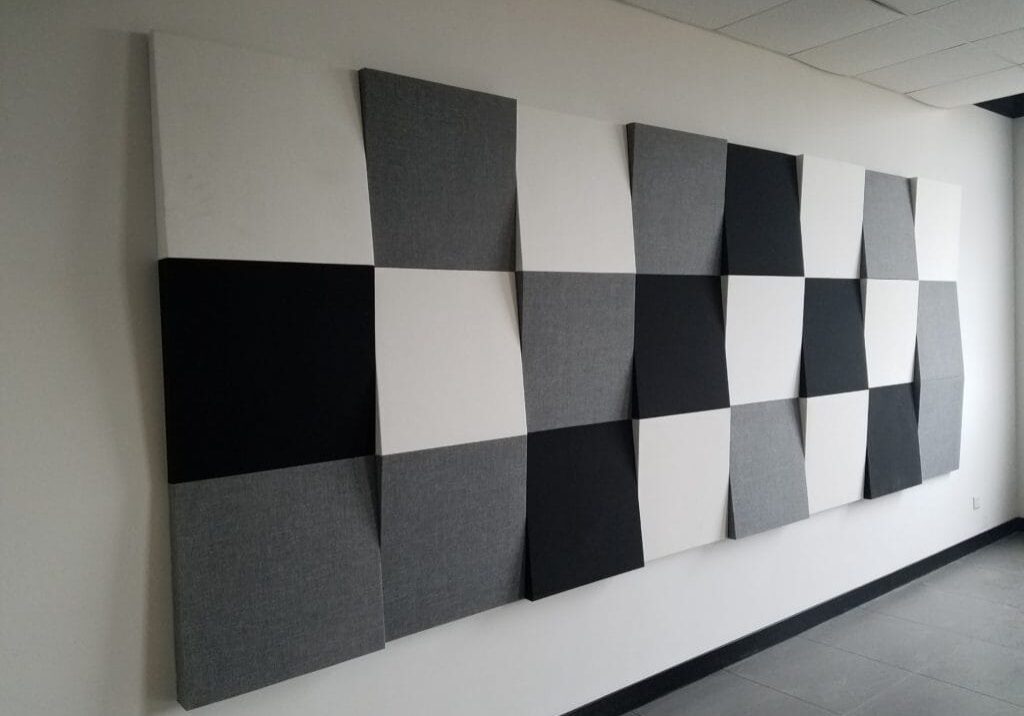 Textile
Standard colors are in the range. There is a selection of colors that are sound and fire tested according to CE regulations. CE regulations.
If you want other textiles and colors, it can be arranged, but it can be a longer process due to testing and also higher costs. If you want to pull your own textiles over our absorbers, we recommend that they are natural materials through which the "air = sound" passes. We do not guarantee sound absorption and fire safety with your own chosen textile.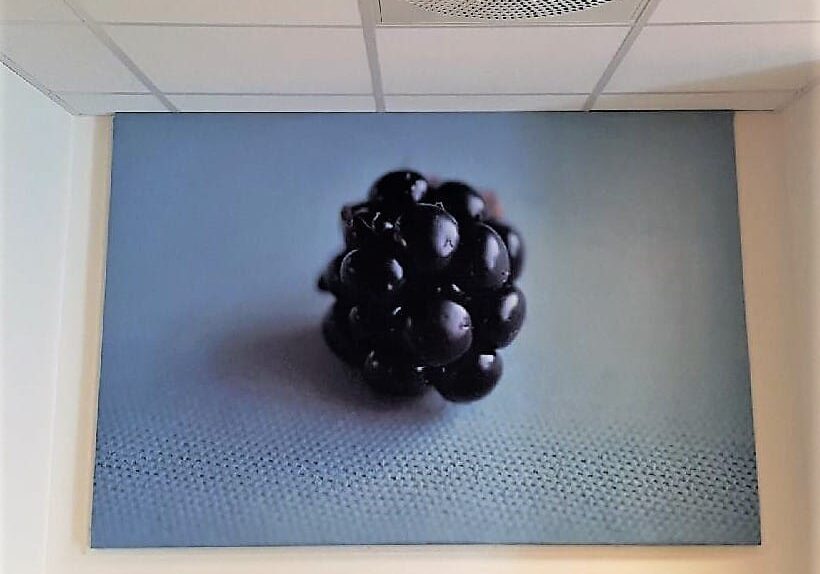 Press on acoustic fabric
Do you want to cover a large area with absorbers with your own print on acoustic fabric? We can produce large acoustic fabrics with any motif.
In this way, large areas can be covered with printed absorbents without joints.
Specialist center for sound control
We are Norway's only specialist center for sound control that has developed a system for measuring and mapping, calculating how much you need, through to a completed and control-measured solution.
All our calculations and measurements are based on the standard NS8175:2019 - Sound in buildings and NS8178:2014 (music and rehearsal rooms). Note that the standard from 2012 still applies according to the building regulations, TEK 17. Soundproofing products recommended will be in accordance with CE 13964:2014 or equivalent.
We can help you with all your acoustic solutions as we have our own production facilities. Get in touch and we'll find a solution for your specific needs.