Decorative soundproofing of Tyrilitunet's new multipurpose hall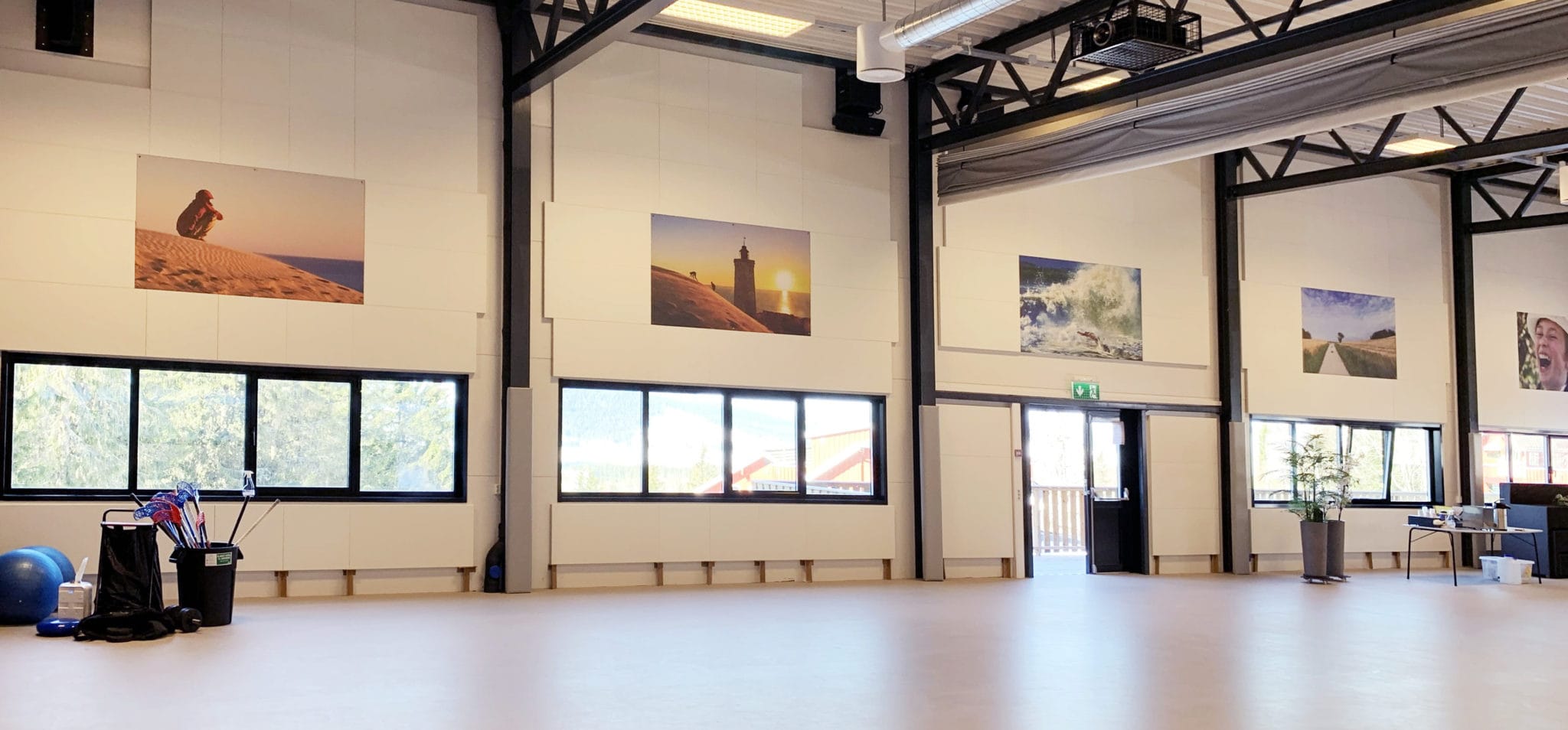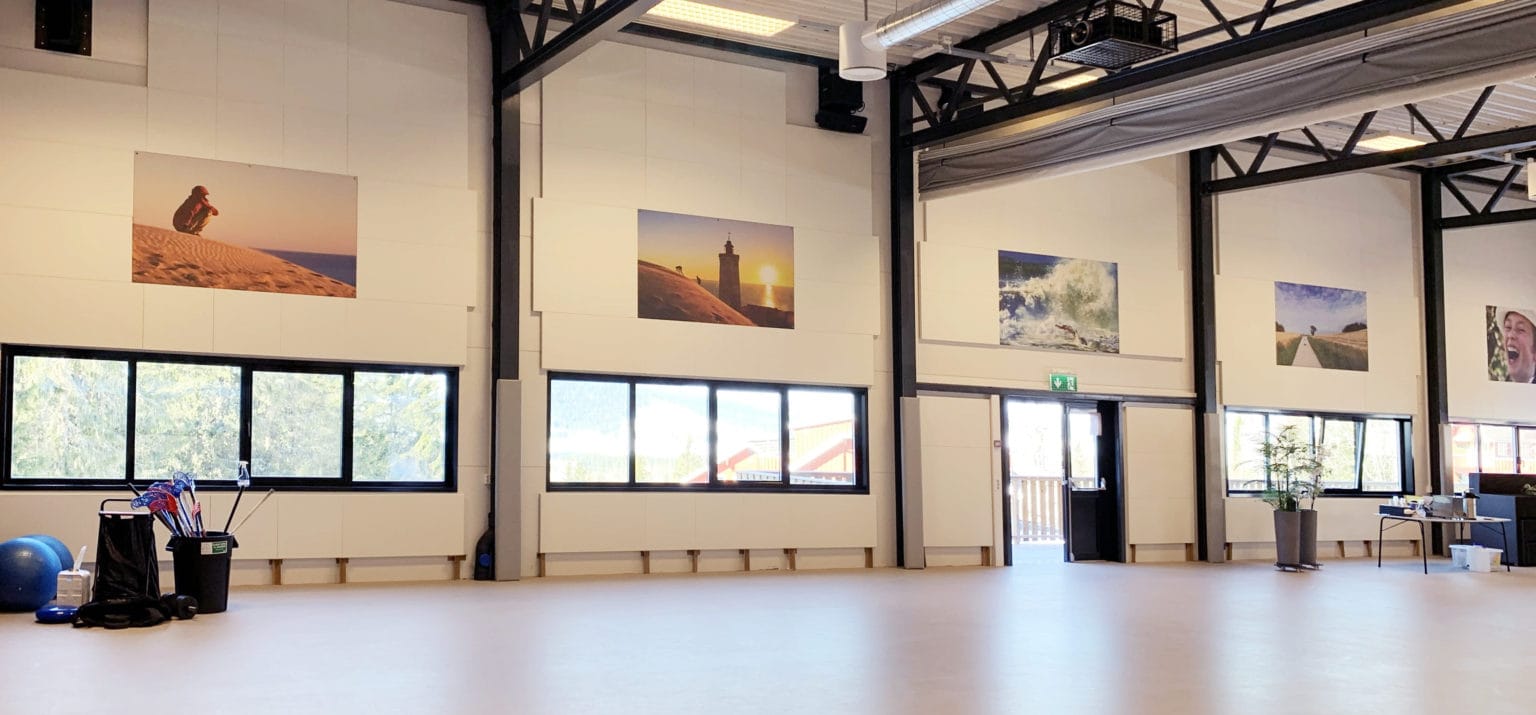 Tyrilistiftelsen opened the hall at Mesnali in 2019 and is a fantastic addition to the treatment of people with substance dependency. The hall is 350 m² in size and is used for many different activities such as sports, concerts and gatherings of up to 250 people.
Achieving good and effective sound insulation in large halls with high ceilings is always a challenge. At the same time, the panels must be impact-resistant and have a long service life. The Tyrili Foundation also wanted us to design the solution with decorative soundproofing images. The choice was our own manufactured products: LokeTMStrong white absorbers that are highly effective sound absorbers (class A) and impact-resistant with long durability and easy to maintain. As a result of an internal photo competition, the Tyrili Foundation selected 11 winning photos that were printed on large white FriggTM40mm textile absorbers. The boards are also shockproof and have effective sound absorption (class A). You can read more about Akustikkbilder here.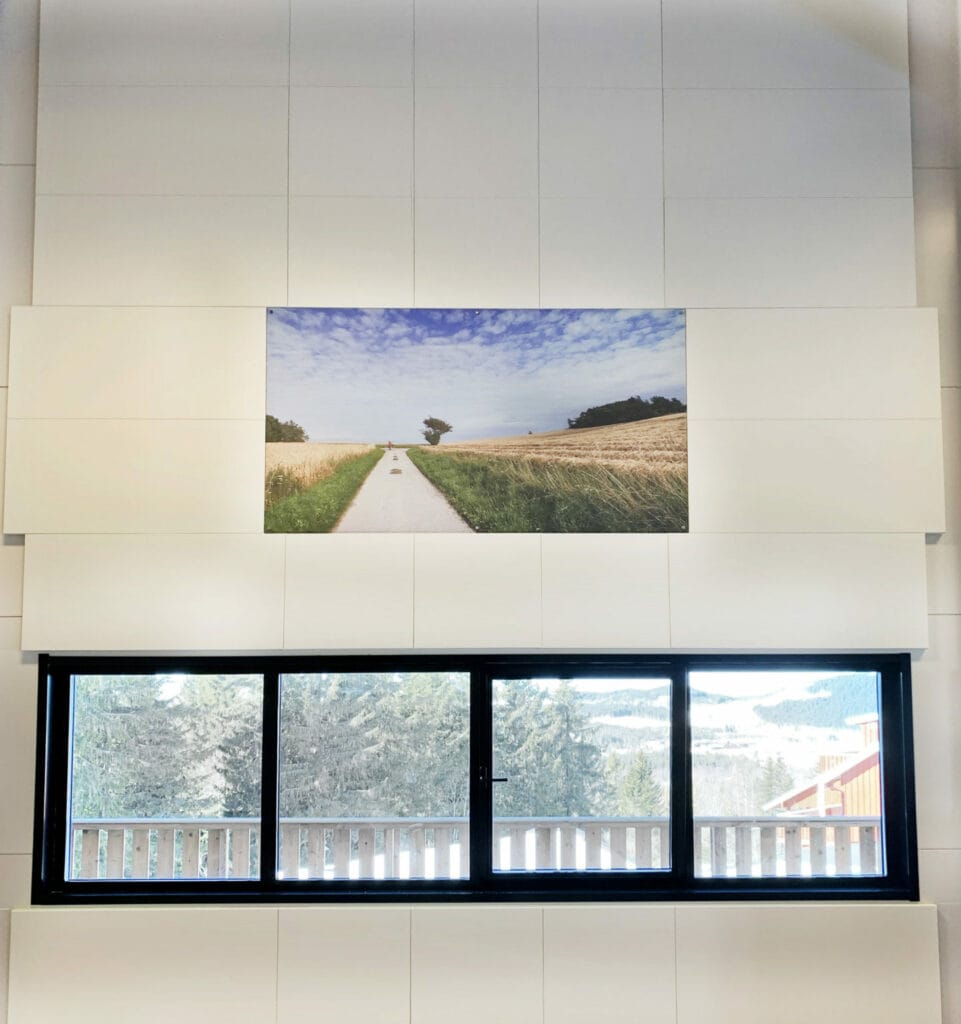 The result is good acoustics in the hall, effective and good soundproofing, absorbers that can take a beating and at the same time look great. It will be nice to be able to gather all these great people for activities and good experiences.
We thank you for a meaningful assignment and are grateful for the opportunity to make the new main hall, Tyrilihallen, a better place to be.