Loke™ 40mm - sound damping plate
kr 890,00 - kr 1 475,00 per m² incl. VAT
Extremely good sound absorption - sound attenuation, class A. The panel is 40 mm and has been specially developed for installation directly on ceilings or walls. Standard colors are white and concrete grey.
Description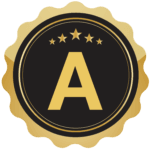 The panel is designed specifically for installation directly on the ceiling or wall. The panel has a traditional textured surface with a specially elaborate edge seal. The panel has excellent sound absorption and is highly sound-absorbing. The panel also has a coating on the surface that makes it easier to maintain and gives it a long service life compared to more traditional absorbers on the market. With its high light reflection, it is therefore very suitable for most types of rooms; in detached houses, sound studios, office and teaching environments, kindergartens, multi-purpose rooms, canteens and generally rooms with a lot of noise.
Remember to order fasteners.
The panel is installed/glued directly to the ceiling or wall. Attached with glue. You need 1 cartridge for 2 m2 of absorbent. Adhesive for ceilings and Adhesive for walls and sloping ceilings
Sizes. Standard sizes and colors in stock. Special sizes and colors can be ordered.
Colors. Standard colors are white (NCS 0502-Y) and grey (RAL 7037). Special colors can be ordered (minimum quantity is 100 m2)
Fire class A2-s1, d0, according to EN 13501-1
The product is M1 certified. This means that the product has been tested and meets the strictest international requirements for emissions and non-use of toxic components. There are specific requirements for acoustic products that must be met to obtain M1 certification.
Insulating properties. The absorbers have very good insulating properties. Laboratory tested in accordance with current regulations. Thermal thermal conductivity / Lambda value = 0.033W/(m-K). Thermal heat resistance = 1.191 (m2-K)/W.
EPD (Environmental Product Declaration). The product has completed the LCA (Life Cycle Assessment) report and received the EPD (Environmental Product Declaration) certificate.
Cleaning and maintenance. The panel has a surface that allows dusting, vacuuming and careful washing with a slightly damp cloth. If the panel is painted over, it will lose its properties.
Additional information
| | |
| --- | --- |
| Color | |
| Size (mm) | 1000 x 1200, 1200 x 2400, 200 x 600, 300 x 600, 400 x 600, 600 x 1200, 600 x 600 |
Datablad og dokumentasjon
Norsk:
Dansk:
Acoustics
Absorption. The panel is classified as class A.
The absorption test is carried out in accordance with ISO 354:2003 without air behind the panels. NRC = 0.90. The absorption coefficient (αw) is calculated to 0.90 according to ISO 11654. See test result on data sheet. Sound insulation Rw = 12 dB according to ISO 717-1:2003