Eira™ 40mm - sound damping plate
kr 861,00 - kr 1 028,00 per m² incl. VAT
Extremely good sound absorption - sound attenuation, class A. The panel is 40 mm and has been specially developed for installation directly on ceilings or walls.
Standard colors are white and matte full black.
Description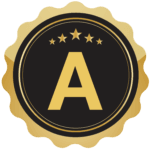 Platen er utviklet spesielt med tanke på montasje direkte i taket eller på veggen. Platen har en tradisjonell strukturert overflate med spesielt forseggjort kant forsegling.  Platen har en særdeles god lydabsorbsjon og er meget lyddempende. Med høy lysrefleksjon er den derfor meget velegnet til de fleste typer rom; i eneboliger, lyd-studio, kontor- og undervisningsmiljøer, barnehager, flerbruksrom, kantiner og generelt rom med mye støy.
Husk å bestille festemiddel.
Montasje. Platen monteres/limes direkte i tak eller vegg. Festes med lim. Du trenger 1 patron til 2 m2 absorbent. Lim til tak  og Lim til vegg og skråtak
Sizes. Standard sizes and colors in stock. Special sizes and colors can be ordered.
Farger. Standardfarger er hvit (NCS S 0502-R50B) ) og matt helsvart med nærmeste fargekode RAL 9017 (Traffic black). Spesialfarger kan bestilles (minimum kvantum er 100 m2).
Brannklasse A2-s1, d0, i hht EN 13501-1
The product is M1 certified. This means that the product has been tested and meets the strictest international requirements for emissions and non-use of toxic components. There are specific requirements for acoustic products that must be met to obtain M1 certification.
Insulating properties. The absorbers have very good insulating properties. Laboratory tested in accordance with current regulations. Thermal thermal conductivity / Lambda value = 0.033W/(m-K). Thermal heat resistance = 1.191 (m2-K)/W.
EPD (Environmental Product Declaration). The product has completed the LCA (Life Cycle Assessment) report and received the EPD (Environmental Product Declaration) certificate.
Rengjøring og vedlikehold. Platen har en overflate som tillater lett støvtørking og støvsuging. Dersom platen overmales vil den miste sine egenskaper.
Additional information
| | |
| --- | --- |
| Color | |
| Size (mm) | 200 x 600, 300 x 600, 400 x 600, 600 x 1200, 600 x 600 |
Datablad og dokumentasjon
Norsk
Dansk
Acoustics
Platen er klassifisert som klasse A.
NRC = 0,90 ved direkte montasje.
Absorbsjonskoeffisienten (αw) er beregnet til 0,95 i henhold til ISO 11654.
Absorbsjonstesten er foretatt i hht ISO 354:2003 uten luft bak platene.